In 2023, supply delays will continue to affect homeowners. Here are some of the reasons why, what you can expect, and how 2-10 Home Buyers Warranty (2-10 HBW) can help you address supply delays related to your important home systems and appliances.
Takeaways
Business leaders cite global political unrest, lack of raw materials, and rising fuel costs as main drivers of supply delays.
Inflation continues to cause higher prices for home appliances.
2-10 HBW can help you reduce some of the effects of supply delays related to costs.
Globalization, supply delays, and rising costs
We live in a globalized economy, which affects how we live, consume, and spend. In this sense, there's good news and bad news regarding supply delays in 2023.
The bad news
The bad news is that price increases and supply delays will likely persist in 2023. Many business leaders cite three major causes for these outcomes:
Political uncertainties around the world, especially in places that supply raw materials and/or fuels, like Ukraine, Russia, and China.
Rising fuel costs, which affect transportation costs and staffing within the transport industry.
Hiring freezes and job cuts across industries to address the aftereffects of COVID-19.
In addition, appliances will likely remain costly in 2023. This is due to several additional factors:
Rising interest rates that affect the costs of repairs and replacements of important home items.
Semiconductor shortages combined with new lockdowns in China, which produces many of the semiconductors required for appliances.
Companies trying to play catch up from the effects the pandemic had on their finances.
The good news
There is good news about 2023 regarding supply delays and price increases.
2023 likely won't be as bad as 2021 was.
Companies have strengthened their strategies for supply, mostly by increasing inventory.
2-10 HBW can still help you offset the costs of expensive home breakdowns.
Protect more,
pay less with 2-10
Low-cost home service plans.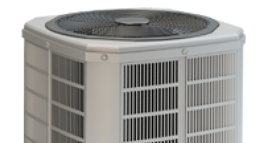 What 2-10 HBW is doing to help you address these issues
2-10 HBW is doing three things to help you address supply delays and price increases.
1. Helping reduce your out-of-pocket costs
The most important thing 2-10 HBW is doing to help you is reducing the out-of-pocket costs of unexpected breakdowns.
Costs to address breakdowns
| | | |
| --- | --- | --- |
| | Average replacement cost† | With 2-10 HBW, as low as** |
| Furnace | $3,755 | $85 |
| A/C unit | $3,315 | $85 |
| Water heater | $1,665 | $85 |
| Refrigerator | $1,370 | $85 |
†National averages based on data collected in November 2021. Costs in your area may vary.
**Service Fee per approved claim. See Service Agreement for all coverage details, limitations, and exclusions.
It's not uncommon for homeowners to face higher-than-average repair and replacement costs. With a 2-10 HBW Home Warranty Service Agreement, you can protect your budget.
2. Streamlining your experience
The costs of breakdowns are bad, and the fact that they're usually unexpected is salt in the wound. With 2-10 HBW, you can take more control over the unexpected.
First, 2-10 HBW's trusted network of independent contractors can take some of the legwork out of finding the right contractor. This could be a big boost to finding a solution, especially given the shortage of technicians.
Second, 2-10 HBW lets you begin problem solving right from your account. From your account, you can:
Contact your contractor directly for status updates.
Request sooner service.
Submit documentation.
Escalate claims when necessary.
For more information about how accessing your account can help you, read our dedicated post.
3. Offering perks and benefits to help you even more
On top of quality coverage, 2-10 HBW offers perks and benefits to help you even more.
Appliance Discount Program: Appliance shortages lead to price spikes. When an important appliance—like your fridge or oven—breaks down, you want a quick solution. When you can't wait for a contractor to address your issue, the Appliance Discount Program can help you.
This program is an exclusive perk that you have access to through your 2-10 HBW Home Warranty. With it, you can save big on name-brand appliances. So, if you can't wait for a repair, this can give you an option to replace it yourself at a potentially steep discount. You can also request Payment in Lieu of a Service Request.
To access this perk, sign into your account.
Priority Out of Network: 2-10 HBW gives you the option to search for an out-of-network contractor when you can't wait for an in-network contractor to become available. With this option, 2-10 HBW will pay for repairs/replacements at a rate equal to what we'd pay an in-network contractor. While this may increase your out-of-pocket costs, it addresses the waiting issue.
Additionally, when you use this option, we will still reserve an in-network contractor for you. So, if you have trouble finding an out-of-network contractor or don't want to pay extra to use one, you still have an option (although you may need to wait).
2-10 is working hard to serve you the right way
Economy-wide supply shortages are tough, but they aren't permanent. As we all weather this storm, 2-10 HBW will continue to work hard to help you do what's best for your home and budget.