Unexpected breakdowns are expensive and a pain.
Keep more of your money with 2-10 HBW!
The cost to repair a major appliance or replace a major system can be expensive and inconvenient, especially when you don't expect it. When a system or appliance that your household depends on breaks down, a 2-10 HBW home warranty can save the day. It's the easiest and most affordable way to make your home whole again.
Check for low-cost home warranty plans for your home.
Breakdowns are expensive, so let us help with those unexpected costs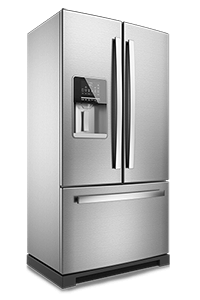 REPAIR COSTS*
$340
---
Replacement Costs*
$1,250
Refrigerator
Breakdowns are expensive, so let us help with those unexpected costs
REPAIR COSTS*
$320
---
Replacement Costs*
$740
Washer
Breakdowns are expensive, so let us help with those unexpected costs
REPAIR COSTS*
$425
---
Replacement Costs*
$2,500
AC Unit
Breakdowns are expensive, so let us help with those unexpected costs
REPAIR COSTS*
$425
---
Replacement Costs*
$2,030
Furnace
Breakdowns are expensive, so let us help with those unexpected costs
REPAIR COSTS*
$254
---
Replacement Costs*
$1,400
Gas Oven
Breakdowns are expensive, so let us help with those unexpected costs
REPAIR COSTS*
$315
---
Replacement Costs*
$730
Dryer
Breakdowns are expensive, so let us help with those unexpected costs
REPAIR COSTS*
$435
---
Replacement Costs*
$1,790
Water Heater
❮
❯