Unexpected breakdowns are expensive and a pain.
Keep more of your money with 2-10 HBW!
The cost to repair a major appliance or replace a major system can be expensive and inconvenient, especially when you don't expect it. When a system or appliance that your household depends on breaks down, a 2-10 HBW home warranty can save the day. It's the easiest and most affordable way to make your home whole again.
Refrigerator breakdowns
are expensive!
Repair costs1
$340
---
Replacement costs2
$1,370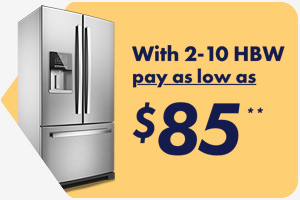 Washer breakdowns
are expensive!
Repair costs1
$340
---
Replacement costs2
$760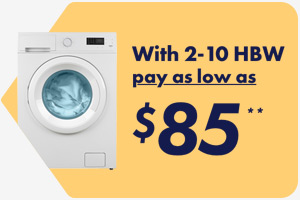 A/C breakdowns
are expensive!
Repair costs1
$425
---
Replacement costs2
$3,315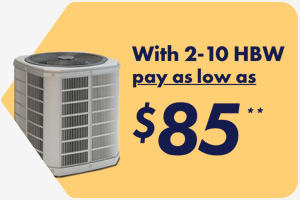 Furnace breakdowns
are expensive!
Repair costs1
$425
---
Replacement costs2
$3,755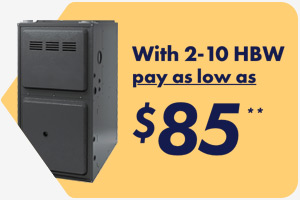 Oven breakdowns
are expensive!
Repair costs1
$254
---
Replacement costs2
$1,725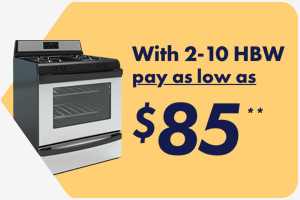 Dryer breakdowns
are expensive!
Repair costs*
$315
---
Replacement costs2
$725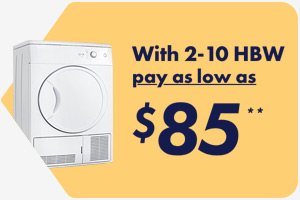 Water heater breakdowns
are expensive!
Repair costs1
$435
---
Replacement costs2
$1,665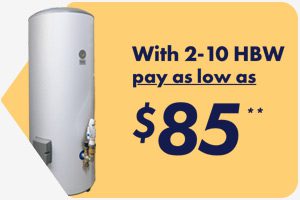 1 Statistics derived from 2019 data. Based on estimated average retail repair costs and observed claims experiences of 2-10 HBW customers.
2 National averages based on data collected in November 2021. Costs in your area may vary.
**Service Fee per approved claim. See service agreement for all coverage details, limitations, and exclusions.
When a system or appliance breaks down, let 2-10 HBW reduce the cost and eliminate the hassle with a home warranty.
Home warranty protection that's simple and affordable.
From prearranged packages to personalized plans, 2-10 HBW gives you more choices for your life, needs, and budget.
Check out some of our packages below or learn more about personalizing!
Simply Kitchen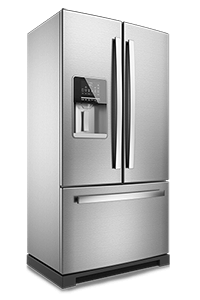 Coverage Includes:
Appliances
Heating & cooling
Plumbing
Electrical
Washer & dryer
Supreme
$19/mowith selection of auto-renewal
Simply Kitchen protects your kitchen appliances, like your dishwasher and refrigerator, at our most affordable price.
Most Popular
Complete Home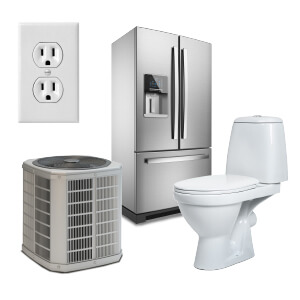 Coverage Includes:
Appliances
Heating & cooling
Plumbing
Electrical
Washer & dryer
Supreme
Start quote
Complete Home gives you even more protection, combining system and appliance coverage.
Pinnacle Home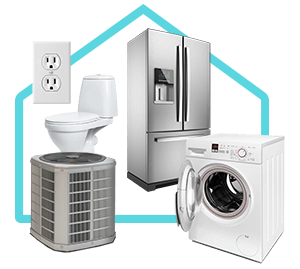 Coverage Includes:
Appliances
Heating & cooling
Plumbing
Electrical
Washer & dryer
Supreme
Start quote
Pinnacle Home adds Supreme, which maximizes your protection for your home's kitchen appliances, washer and dryer, heating and cooling, plumbing, and electrical.
Take the stress and effort out of keeping your home humming.
Why choose a warranty from 2-10 HBW?
A home warranty is an incredible tool for keeping your budget on track. Here's why you should choose 2-10 HBW to protect your home!
Why homeowners trust us to protect their home
Exceptional customer service, an outstanding independent contractor network, and a commitment to fulfilling claims are just a few reasons. We've covered over 6 million homes and want to add you to the fold!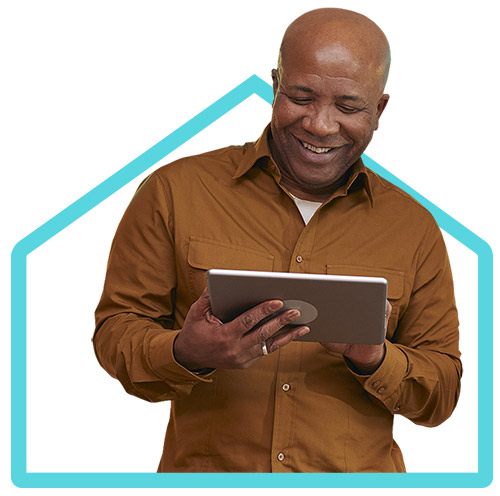 2-10 Home Buyers Warranty
"They have been responsive to every issue. Every time I've called, I was able to get done what I needed to. Everybody I've ever talked on the phone with nice and courteous very helpful."
Deforrest S.
"My water heater, ac unit and garbage disposal decided to go out all within 3 months. 2-10 was able to assist with replacing these items with no hassle."
Aisha S.
"I had a very good experience with the customer service representatives who answered my calls; they answered my questions to the best of their ability and actively searched for answers they couldn't give me right away."
Julia L.
"My service has been timely and wonderful. I am especially grateful for the absolute professional, respectful, helpful service people you have sent to my home."
Linda E.
"They provided excellent service and I'm staying with them as long as possible. I had one claim so far and they were excellent both covering it and the company that they used has a contractor here who's service is top notch. Very very good about covering what needs to be covered."
Bob
How it works
2-10 HBW has a network of independent service contractors that help facilitate your coverage. Each contractor is required to carry all appropriate licenses and insurance, and is monitored by 2-10 HBW to track customer satisfaction and performance.
1
A homeowner contacts us when a covered system or appliance breaks down.

2
A contractor diagnoses the problem and reports back to us.

3
We determine and fulfill coverage under the Service Agreement.
Check for low-cost plans for your home.
All coverage and options are subject to terms, limits, exclusions, and procedures.
See the Service Agreement for all applicable details.
Frequently asked questions
A home warranty plan is a limited service agreement that protects a home's critical systems and appliances. When an eligible failure occurs due to normal wear and tear, you won't be on the hook for the bill.
Every year, 7 out of 10 homes will experience a repair on a system or appliance. These repairs (and replacements, if needed) can cost hundreds to thousands of dollars, but a home warranty provides an affordable layer of extra protection.
Homeowners insurance covers loss from incidents like fire, storms and vandalism. A home warranty protects critical systems like your air conditioner, furnace and water heater, plus appliances like the refrigerator, oven, microwave and more, from breakdowns.
Homeowners insurance and home warranty complement one another and coverage provided by either does not overlap.
2-10 HBW has been in the industry for over 40 years.
More than 6 million homeowners have chosen and trusted 2-10 HBW to protect their homes through a Home Warranty Service Agreement.
2-10 HBW has paid 97.5% of claims, totaling more than $430 million.
Customers consistently rate our service highly because we consistently provide qualified local contractors.
Each of these facts shows our longstanding commitment to covering qualified claims for our customers. For specific questions about your home's coverage, you can always refer to your service agreement by logging in to your Homeowner Portal account.
As an important reminder, 2-10 HBW covers breakdowns caused by routine wear and tear. Breakdowns caused by neglect or a lack of regular maintenance are not eligible for coverage. Fortunately, maintaining everything that keeps your home humming can be easy and straightforward, and we have tips and guides to help.
To learn the ins and outs of keeping a home running smoothly, visit our blog. It's full of useful information you can use right now. Some of the highlights include:
When a covered item breaks down from normal wear and tear, simply log in to your online Homeowner Portal account—available 24 hours a day, 7 days a week—to request service. After you answer a few easy questions, help will be on the way. You can also contact our claims department at the toll-free number: 855-521-0429.
We'll dispatch an approved, insured, local contractor in your area. You'll set an appointment with them, and when they arrive, they'll collect your Service Fee (see your service agreement for specific details about your Service Fee).
Once your contractor repairs or replaces the breakdown, the contractor bills 2-10 HBW for covered work (please reference your service agreement for coverage details and limits). And you can get back to enjoying home ownership.
Yes, 2-10 HBW offers a variety of additional coverages that are as unique as the house you call home, including:
Supreme Coverage
Additional Refrigerator / Wine Cooler / Stand Alone Freezer
HVAC Surplus
Luxury Package
Roof Leak
Pool / Spa Equipment
Water Softener
Well Pump
Absolutely. Home warranties are transferable when a home changes hands, just notify us and we'll complete the transfer.
In fact, when selling your home, having or including a home warranty is likely to increase the final sales price. After the remaining term of the warranty, the new owners can simply renew their coverage on an annual basis.