Get peace of mind with quality home protection
Protect your home systems and appliances against expensive and inconvenient breakdowns with 2-10 Home Buyers Warranty (2-10 HBW).
Simply Kitchen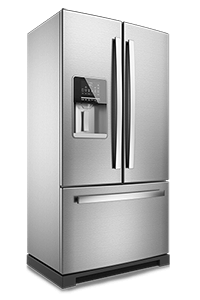 Coverage Includes:
Appliances
Heating & cooling
Plumbing
Electrical
Washer & dryer
Supreme
$19/mowith selection of auto-renewal
Simply Kitchen protects your kitchen appliances, like your dishwasher and refrigerator, at our most affordable price.
Most Popular
Complete Home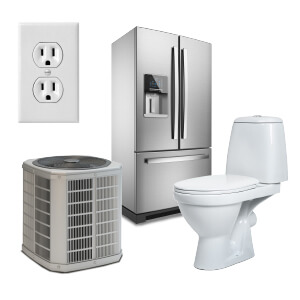 Coverage Includes:
Appliances
Heating & cooling
Plumbing
Electrical
Washer & dryer
Supreme
Start quote
Complete Home gives you even more protection, combining system and appliance coverage.
Pinnacle Home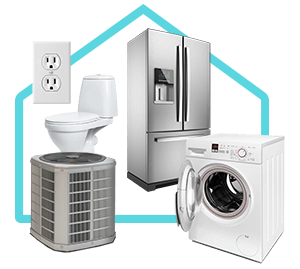 Coverage Includes:
Appliances
Heating & cooling
Plumbing
Electrical
Washer & dryer
Supreme
Start quote
Pinnacle Home adds Supreme, which maximizes your protection for your home's kitchen appliances, washer and dryer, heating and cooling, plumbing, and electrical.
2-10 HBW creates exceptional experiences for homeowners
Additional benefits of a Home Warranty Service Agreement from 2-10 HBW
In addition to having protection for unexpected failures, homeowners can revel in the added perks of being a 2-10 HBW customer, where they receive special programs, discounts, and offers.* We value our homeowners and strive to provide exceptional protection and experiences throughout their home ownership journey. Here are a few things you can look forward to with 2-10 HBW.
Appliance Discount Program
Get exclusive discounts on GE and Whirlpool appliances.
Appliance Color Match
We'll work to match your old appliance color when you need a replacement.
Appliance Replacement Offer
Skip the repair with $100 toward your purchase of a new appliance.
Refer a Friend
Earn a $50 Amazon gift card* for referring a friend to 2-10 HBW!
What do Home Warranty Service Agreements cover?
2-10 HBW has a plan for your budget and needs. Whether you just want to protect your kitchen appliances or cover as many of the things that make your house hum as possible, 2-10 can help you!
PLEASE NOTE: Certain items and events are not covered in our Home Warranty Service Agreement. See Service Agreement for details. Available options vary by plan and ZIP code.
How it works
2-10 HBW has a network of independent service contractors that help facilitate your coverage. Each contractor is required to carry all appropriate licenses and insurance, and is monitored by 2-10 HBW to track customer satisfaction and performance.
1
A homeowner contacts us when a covered system or appliance breaks down.

2
A contractor diagnoses the problem and reports back to us.

3
We determine and fulfill coverage under the Service Agreement.
Check for low-cost plans for your home.
All coverage and options are subject to terms, limits, exclusions, and procedures.
See the Service Agreement for all applicable details.
2-10 HBW customer reviews
Still unsure? We've got references!
We're confident that we're the right home warranty company for you, but you don't need to take our word for it. Check out how we make Happy Homeowners every day!
2-10 Home Buyers Warranty
55
"They have been responsive to every issue. Every time I've called, I was able to get done what I needed to. Everybody I've ever talked on the phone with nice and courteous very helpful."
55
Deforrest S.
"My water heater, ac unit and garbage disposal decided to go out all within 3 months. 2-10 was able to assist with replacing these items with no hassle."
55
Aisha S.
"I had a very good experience with the customer service representatives who answered my calls; they answered my questions to the best of their ability and actively searched for answers they couldn't give me right away."
55
Julia L.
"My service has been timely and wonderful. I am especially grateful for the absolute professional, respectful, helpful service people you have sent to my home."
55
Linda E.
"They provided excellent service and I'm staying with them as long as possible. I had one claim so far and they were excellent both covering it and the company that they used has a contractor here who's service is top notch. Very very good about covering what needs to be covered."
55
Bob
Frequently asked questions
A home warranty covers the repair or replacement of major systems and appliances from unexpected breakdowns caused by normal wear and tear due to everyday use. Homeowners insurance covers loss from incidents like fire, storms or vandalism. The coverage provided by a home warranty and homeowners insurance does not overlap but does complement one another to provide comprehensive protection.
A home warranty is a yearly service contract that covers the replacement or the repairs of appliances and systems in your home, usually for a period of one year. This contract covers homeowners for breakdowns due to normal wear and tear.
You can purchase a home warranty at any time for any house. While many home warranties are purchased by a buyer or a seller of a home during a real estate transaction, a home warranty can be purchased by any homeowner looking to protect their budget. Read more.
Yes. A credible home warranty company should provide coverage for appliances or systems no matter the age. The covered appliances or systems must be operating properly when you purchase the home warranty.
A home warranty may cover certain systems like central air conditioning, heating, plumbing, electrical, and water heaters as well as appliances like refrigerators, stoves, washers and dryers. For a complete list of what a 2-10 HBW home warranty covers, check out our systems and appliances page.