Buyer and Seller Coverage
Work with 2-10 Home Buyers Warranty (2-10 HBW) for industry-leading coverage. Protect what matters most to your clients.
Enroll a Home
Real Estate Home Warranty Service Agreement
Offer home warranty protection that is simple and affordable
Appliances
Heating
Plumbing
Electrical
Seller Coverage
Complimentary Seller coverage is for the listing period and begins immediately upon enrollment. Coverage is for a term of 180 days, until close of sale, or until the listing is canceled, whichever occurs first.
Appliances
Heating and A/C
Plumbing
Electrical
Buyer Coverage
Coverage for major appliances (including refrigerator with ice maker), HVAC, water heater, electrical, plumbing, and more. Buyer coverage is for one year and can be renewed annually by the homeowner.
Or call Real Estate Support at 720.531.6723 to enroll coverage.
Protect yourself and your clients
Seller coverage
2-10 HBW Seller coverage is complimentary where allowed by law. Establish a record of coverage during the listing period. In advance of closing, present the Service Agreement for consideration to all parties in the transaction.
Protect your transaction against unexpected breakdowns
Manage your risk by reducing liabilities during listing
Provide peace of mind to potential Buyers
Add value to your Buyer's offer by offering complimentary Seller coverage

Air Conditioning and Heat Pump option for Seller
Purchase required for coverage during the listing period - $50
Seller coverage in Florida is $60 and includes Air Conditioning and Heat Pump coverage.
Enroll Seller Coverage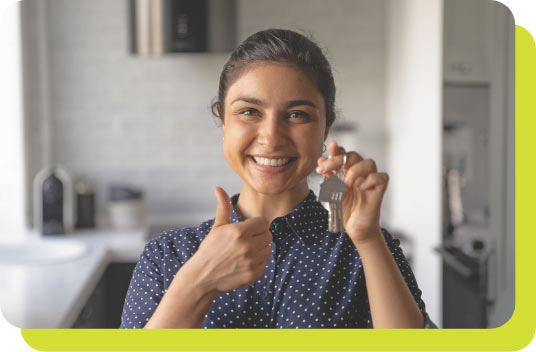 Protect your clients from unexpected costs
Buyer coverage
A Home Warranty Service Agreement from 2-10 HBW provides your clients with superior coverage and budget protection when they need it most. You and your clients, can rest easy knowing their home and budget are protected by the industry-leading home warranty company who does things the right way.
Provide your Buyer up to $100 for installing new door locks, making key copies, and/or re-keying their home with Happy Home Lock & HardwareSM*
Get access to our exclusive Appliance Discount Program and Appliance Replacement Offer
Homeowners can conveniently request service online 24/7
Enroll Buyer Coverage
*See Service Agreement for details. All eligible Happy Home Lock & Hardware expenses must be submitted for reimbursement within 45 days after closing to qualify. This program is not applicable on Seller coverage or renewals.
View and download your Service Agreement
Get pricing and coverage details
Coverage, options, and pricing varies by state.
What systems and appliances are covered?
A Home Warranty Service Agreement from 2-10 HBW covers eligible systems and appliances that break down due to normal wear and tear. Your clients will appreciate the protection – and the agent who recommended it.
Systems
Air Conditioner
Furnace
Plumbing
Water Heater
Electrical Panel / Wiring
Appliances
Refrigerator with Ice Maker
Built-in Microwave
Oven
Dishwasher
Washer & Dryer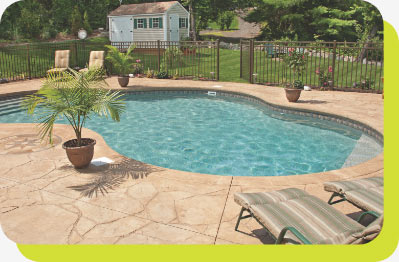 Buyer options
Additional Refrigerator, Wine Cooler, or Freezer
Extended Pipe Leak
Roof Leak
Septic System
Pool / Spa Equipment
Water Softener
Well Pump
Pre-Season HVAC Tune-Up
PLEASE NOTE: Certain items and events are not covered in our Home Warranty Service Agreement. See Service Agreement for details. Available options vary by plan and ZIP code.
2-10 HBW gives you the key to creating exceptional experiences for homeowners
In addition to having protection for unexpected failures, your clients can revel in the added perks of being a 2-10 HBW customer, where they receive special programs, discounts, and offers.* We value our customers and strive to provide exceptional protection and experiences throughout their home ownership journey. Here are a few things your clients can look forward to with 2-10 HBW.
Happy Home Lock and HardwareSM
Allows Buyers to immediately add security to their home, reimbursing them up to $100 in qualifying lock and/or hardware expenses.
Appliance Replacement Offer
Skip the repair and Service Fee with $150 toward your purchase of a new appliance. When an appliance fails, you can request reimbursement of up to $150 to replace the appliance in lieu of a Service request.
'Even If' Service Fee GuaranteeSM
Provides additional budget protection. If an item is not eligible for coverage, and 2-10 HBW dispatched a contractor, and a service fee was paid, reimbursement may be requested.
Most Comprehensive HVAC Coverage
With unlimited refrigerants and SEER matching, save your clients hundreds of dollars in unexpected out-of-pocket expenses.
*Programs, perks, and discount availability may vary by package and be subject to additional terms and conditions.
1 in 5 new homes has a 2-10 HBW structural warranty
Protect new construction homes
Protection for your client's entire home, all under one roof with a 2-10 HBW structural warranty.
2-10 HBW administers the industry-leading new home warranty program for home builders, in addition to our systems and appliances coverage for existing homes.
A 2-10 builder warranty or a 10 year structural warranty is fully transferable, helping to differentiate your listings and generate interest and demand.
Talk with your builder about adding a 2-10 HBW structural warranty.
Suggest they become a member by clicking the button below. Agents who connect us with a builder that becomes a builder member are rewarded.
Suggest a Builder
The 2-10 HBW New Home Warranty Program is administered as 2-10 HBW by Home Buyers Warranty Corporation III in New Jersey and Home Buyers Warranty Corporation in all other states.