When you're searching for major kitchen appliances—like dishwashers and fridges—you want to know which ones are the best. Which sources can you use to help you find trustworthy reviews on the best kitchen appliances? Today, we'll show you some of the most trustworthy websites to help you find the best kitchen appliances around.
Consumer Reports
Many homeowners start their search with one of the longest-tenured review platforms: Consumer Reports (CR). Founded in 1936, CR is best known for its car reviews. However, because they perform independent testing and reviews, CR is a great go-to for finding the best kitchen appliances as well.
CR offers several buying guides for things like dishwashers, fridges and freezers, microwaves, and cooktops.
The one potential downside is that CR requires a paid subscription for the most access. As of this writing, subscriptions range from $10 a month for a monthly digital subscription to $59 a year for full access to the site.
However, as one of the most trustworthy professional review sites, it may be worth it for you. After all, purchasing a major kitchen appliance is a big decision. Validation from a long-standing expert can help you find the best with confidence.
---
Google
If you're like most homeowners, Google is likely the very first place you'll start your search. Generally, Google is comprehensive and trustworthy. It's also free.
However, when using Google, you'll have to do a little extra work than if you were to use something like CR. You'll find limitless information, from blogger reviews on durability to product reviews on independent websites like Home Depot and Amazon.
For best results, simply type in the model of the appliance you're vetting, and then add the word reviews to the end. Then, consider going beyond just the top results you find on page 1. While those sources are popular, you want to be cautious about bias. Check a few different reviews until you're comfortable coming to a decision.
Protect more,
pay less with 2-10
Low-cost home service plans.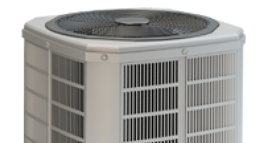 Reviewed.com
Reviewed.com, a division of USA Today, is a high-quality review website. This review site takes a science-based approach to their reviews. For example, they'll test appliances both in the real world and in laboratories. Their lab tests, led by a chief scientist, can often take months to complete, which can provide a more comprehensive review than most.
Even better, Reviewed.com includes a section called "The Best Right Now." In this section, you can see their reviews on what they consider the best appliances—from fridges and microwaves to dishwashers and cooktops.
---
Good Housekeeping
Good Housekeeping isn't just a magazine. It also includes the Good Housekeeping Institute, which has been testing products since 1900. In fact, the Good Housekeeping Institute employs scientists, engineers, analysts, and more to assure that they're testing products for effectiveness, efficiency, and durability.
According to the Good Housekeeping website, you can find high-quality, unbiased reviews of a wide range of kitchen appliances.
---
Protect the Best Kitchen Appliances With 2-10 HBW
Finding and purchasing the best kitchen appliances is just the start. You'll also want to be sure to protect them against routine breakdowns, especially after the manufacturer's warranty expires. That's where 2-10 Home Buyers Warranty (2-10 HBW) can help.
Because even new can break down. In fact, 1 in 5 brand-new appliances may break down within the first 4 years of ownership. A Home Service Plan (commonly called a home warranty) can cover major kitchen appliances, giving you a cost-effective and clear solution to inconvenient breakdowns.
Even better, with a home warranty from 2-10 HBW, you can access special perks and programs that can help you reduce the cost of new appliances. For instance, with a home warranty from 2-10 HBW, you can access our Appliance Discount Program. This program gives you exclusive discounts on GE and Whirlpool appliances, which are often highly regarded.