If you want your home to appeal to the widest range of potential buyers, you'll need to make staging a priority. Buyers may not have the same home decor tastes as you do or their living situations may be different. Staging well allows them to visualize their family in your home despite any potential style differences you may have.
If you want to make your home shine while it's on the market, avoid these common home staging mistakes.
Too Much Furniture
Pay careful attention to the amount of furniture in each room of your home. Filling a house with excess furniture is a very common staging mistake — if the furniture barely fits, buyers will have a hard time imagining how they'll make their everyday lives, and their own furniture, fit into the same space.
---
Furniture That Doesn't Fit the Room
Many sellers fill their rooms with furniture that is simply too large for the intended space. Your family might love that gigantic sectional couch in the living room, but does it fit the space well? Consider the size of your house and which furniture you should keep on display.
---
Household Smells
We often become immune to all of the smells in our homes, from pets to lingering kitchen odors. However, newcomers will notice unpleasant or unusual smells instantly. Banish any unpleasant scents before your home goes on the market.
---
Keeping Knick Knacks on Display
Some buyers think that personalizing their home is a good thing because it shows that the space is livable. However, it's important for buyers to focus on your home's best features and how they can work for them, not on your family photos. Pack up excess knick knacks before opening your house to buyers.
---
Excessive Dark Paint
Dark paint colors can work in certain rooms, but don't overdo it. Dark hues can make a room feel small and uninviting. Neutral, light colors are best when selling your home.
---
Drastically Different Paint Colors Throughout the Home
While you're painting, be sure to keep the color scheme consistent. Painting each room a new, vibrant color takes away from the overall flow of your home.
---
Pushing All Furniture Against the Walls
In a large room, the space actually looks smaller if every piece of furniture is up against a wall. Try placing furniture at different angles or moving it out and away from the wall.
---
A Lack of Light
Dimly lit rooms are uninviting and dreary, so make lighting a priority. Natural light is the best option, but lamps are also a good choice.
---
Hanging Artwork too High
Artwork and other wall decorations should be hung at eye level. If you're taller than average and have hung your artwork accordingly, you may need to move things down.
---
Multiple Focal Points in a Room
Most rooms should have a focal point. In the living room this point is often the fireplace, television or a window. Pick one central point and decorate around it.
Protect more,
pay less with 2-10
Low-cost home service plans.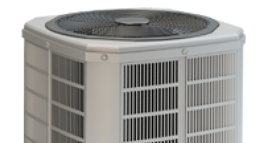 Forgetting to Stage Storage Areas
Buyers will be opening your cupboards and closets to assess the storage situation. Clean and organize this important part of your home.
---
Neglecting Exterior Areas
First impressions are important, so don't skimp on staging your home's exterior. Simple tasks like trimming the bushes and planting flowers can have a huge impact.
---
Too Many Holiday Decorations
There's no need to ignore the holidays, but keep your decorations tasteful. Excessive holiday decorations can mask some of your home's best selling points.
---
A Dark, Uninviting Entryway
After the exterior, your home's entryway is the first thing buyers will see. Set the stage for a successful viewing by keeping this area bright, open and clutter-free.
---
Keeping Your Kid's Clutter
There will be some potential Buyers who don't have kids, and it's important for your home to appeal to them, too. Make sure to de-clutter your kid's rooms and pick up toys before a showing.
---
Leaving Rooms Vacant
Some sellers leave rooms completely vacant but this is a massive staging mistake. You don't need to fill the room with expensive furniture, but you can use a few pieces to show buyers the room's potential. Furniture and decor also have the added bonus of hiding imperfections.
---
Over-Staging the Home
It is possible to have too much of a good thing, so don't over-stage your home with decor that feels out of place. Instead, make sure your home feels comfortable and natural.
---
Not Cleaning Thoroughly
Many of us think that our houses are cleaner than they actually are and buyers will pick up on dirt and grime. Do a deep clean, focusing on every small nook and cranny. If you don't have the time or desire to complete a deep clean by yourself, consider hiring a professional cleaner.
---
Lack of Style
While you don't want your home to overflow with treasured mementos, it should have some personality and style. Try to imagine that your house is an expensive hotel — neutral, yet appealing to a broad range of people.
---
Misunderstanding What Staging Can Realistically Do
Staging is a helpful tool, but it isn't a magical cure-all. You won't be able to cover up large flaws or hide glaring structural issues, so approach the staging process with a realistic mindset.
Another helpful tool for your home is a Home Service Plan from 2-10 Home Buyers Warranty (2-10 HBW). With a 2-10 HBW Home Service Plan, you get peace of mind that your home's major systems and appliances won't derail a sale. That's because a 2-10 HBW Home Service Plan helps you protect more and pay less.