Yes, older, preowned homes with older appliances can get Home Service Plan (home warranty) coverage from 2-10 Home Buyers Warranty!
A common misunderstanding homeowners have is that coverage is only for brand-new homes. Fortunately, that's not the case. In fact, coverage is especially important for homeowners whose houses, systems, and appliances are older. Today, we'll look at why home warranty coverage is so valuable for owners of older homes, and some details about coverage.
What Does a 2-10 Home Warranty Cover?
A 2-10 home warranty is a service contract that covers routine breakdowns to your home's major systems and appliances. Here are just a few items your 2-10 Home Warranty can cover:
HVAC system (air conditioner, furnace, etc.)
Electrical and plumbing system
Water heater
Refrigerator
Oven
Dishwasher
---
Why Get a 2-10 Home Warranty for Older Appliances?
A 2-10 Home Warranty helps you reduce the out-of-pocket costs to fix routine breakdowns, which can be extremely expensive. A major breakdown can be a big problem, especially when you don't expect it.
With 2-10, you can protect against these unexpected breakdowns and costs. The best part is that it doesn't matter how old any of your covered systems are.
As long as you have taken care of your systems and appliances and they are in working order prior to you purchasing coverage, age doesn't matter! 2-10 can help you cover older appliances.
---
Is a 2-10 Home Warranty Worth It for My Older Appliances?
Yes, a 2-10 Home Warranty is a smart, worthwhile investment for your older appliances.
The more you (and the previous owners of your house) use your systems and appliances, the more likely they are to break down. This can mean some pretty big, unexpected bills, along with the frustration of finding the right person to fix the issue. With a 2-10 Home Warranty, you have a plan to address the unexpected.
For example, say that your 15-year-old water heater suddenly breaks down, despite your best efforts at properly maintaining it.
With a 2-10 Home Warranty that includes water heater coverage, you have a solution. Instead of paying hundreds or thousands of dollars out of pocket, you could reduce those costs significantly with 2-10.
And it gets even better. With 2-10, you don't have to do nearly as much work to find the right contractor. We can plug you into our network of local, trusted, and vetted contractors. That makes finding the right person for the job even easier.
Protect more,
pay less with 2-10
Low-cost home service plans.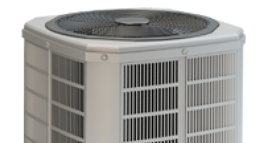 Are There Any Exclusions or Limits to Coverage?
Yes, there are some limits and exclusions to coverage (read why here). However, when you work with 2-10, you don't need to wonder what those limits and exclusions are. We clearly state dollar limits and exclusions in our service contracts. That helps you prepare and personalize your coverage better.
In addition to every Home Service Plan's clearly stated limits and exclusions, here are a few of the most common exclusions regarding home warranty coverage.
It won't cover breakdowns caused by neglect or abuse. To get the most out of your coverage, you must take care of your systems and appliances. If you don't take care of them—or worse, purposely use them wrong—and they break down, coverage may not apply. Fortunately, proper maintenance isn't too difficult. Check out some of the things you can do to keep your important systems and appliances running well.
It doesn't cover breakdowns caused natural disasters, accidents, or the like. Say that your house experiences a flood that destroys your water heater. Your home warranty wouldn't cover the damages to your water heater because it didn't break down from routine wear and tear. In this case, you'd need to contact your homeowners insurance provider. This is a perfect example of why it's so important to have both homeowners insurance and a home warranty!
It won't cover systems and appliances that broke down prior to coverage. Your home's systems and appliances must be in good working order prior to purchasing coverage. Otherwise, the system or appliance isn't eligible for coverage.
---
How You Can Get 2-10 Coverage
2-10 makes it easy to get industry-leading protection for your house. All you need to do is request a free quote, give us a little information about the coverage you're looking for, and purchase! From the annoying to the apocalyptic, 2-10 can help you protect more and pay less.
Related content
Home Warranty Plans for First-Time Home Buyers
Does a Home Warranty Cover Appliances?