With the proliferation of online listing sites, some buyers and sellers have begun to regard real estate agents as costly non-necessities. In reality, these industry experts can actually save clients money in a number of different ways. If you are thinking about tackling a real estate transaction on your own, here's why you should consider working with an agent.
They Will Price Your Home Right
When sellers go it alone, they tend to have difficulty choosing realistic prices for their homes. Because they have insight into local market conditions and the prices of similar inventories, real estate agents can help sellers choose competitive prices that will attract motivated buyers. In some cases, this can help clients sell their homes faster for more money. In others, it can save a property from languishing on the market. Whatever the case, an experienced agent can be an especially valuable resource for sellers who aren't sure how to price a property.
---
Agents Have Extensive Staging Expertise
Staging can play a huge role in determining whether a home sells, and for how much. While most homeowners know they should show their properties in the best possible light, few have the expertise required to stage in a way that allows potential buyers to imagine themselves in the living space. A good real estate agent will know plenty of great tactics for accentuating the good and downplaying the less desirable aspects of a property.
---
They Have Connections
Experienced agents will have an entire arsenal of experts ready to help you through every stage of the home-selling journey. Whether you need repairs, inspections, a lender, or legal insight, a good agent should be able to connect you with the right people. These experts come highly recommended, and they might even offer you discounts. Finding these types of professionals can turn into a full-time job for sellers who go it alone. If you have a seasoned agent, however, you can cross off a lot of tasks from your list.
---
They Can Negotiate a Better Sale Price
Negotiation is an art form, requiring years of experience and lots of expertise. A seasoned real estate agent will know the best way to get top dollar for your home. They will also be highly motivated, since a higher price means more money in both of your pockets. Whether they choose to slightly underprice the home to stimulate a bidding war or focus on highly motivated buyers who are willing to pay big deposits for fast closings, an agent can leverage all sorts of industry strategies to get you a better deal.
Protect more,
pay less with 2-10
Low-cost home service plans.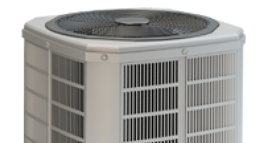 Agents Make the Process More Efficient
Most inexperienced sellers are shocked to learn how time-consuming and tedious the real estate sales process can be. All too often, they simply assume they can throw up a For Sale sign, publish a few photos online, and wait for herds of buyers to storm their front lawns.
In reality, the selling process can be an overwhelming experience, filled with paperwork, inspections, repairs, false starts, and fruitless negotiations. If your home sits on the market for too long, it will cost you in a number of ways, especially if you need to close so you can purchase a new property. An agent can streamline every stage of the process, so you can make a profitable sale and get on with your life.
---
Agents Can Help Protect Your Budget
A big cause of buyer's remorse is how much it can cost to address routine breakdowns to things like your fridge and HVAC system. Agents can help you reduce this risk with a Home Service Plan from 2-10 Home Buyers Warranty (2-10 HBW). Ask your agent how, or purchase yours today!