2-10 Home Buyers Warranty (2-10 HBW) has exciting news for you! The new and improved 2-10 HBW Help Center is now live! Check out some of the great benefits you can access today.
Quick Guides for the Service You Need
At 2-10 HBW, we take great pride in simplifying the complex parts of homeownership. And one of the most complex parts of being a homeowner is addressing breakdowns to important systems and appliances.
As a 2-10 Member, you have expert support at your fingertips to help you save money and find the right professionals for your issue. And the 2-10 HBW Help Center makes things even easier.
From creating an account to requesting service and checking the status of your claim, the Help Center can be your one-stop shop for simple solutions to complex problems.
---
Clear Answers About Your Warranty Coverage
We're proud to offer several different Home Service Plans that fit the needs and budgets of different homeowners. With the 2-10 HBW Help Center, you can find clear, easy-to-access answers to some of the most common questions 2-10 Members have about their coverage.
And it gets even better. 2-10 HBW wants to equip homeowners with the maintenance knowledge they need to have the most joyful experience of homeownership possible. The 2-10 HBW Help Center guides you toward the answers you need to truly enjoy life in your home.
This dedication to happy homeownership is a big reason 2-10 Members love us so much.
Protect more,
pay less with 2-10
Low-cost home service plans.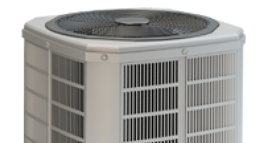 A More Intuitive Search Experience
We listened to our Members to create a more intuitive search experience. Now, finding answers to your most pressing questions is much easier and effective. And we'll continue to learn and grow with the needs our Members have, because nothing is more important than doing the right thing to 2-10 HBW.
---
Enjoy the Benefits of Being a 2-10 Member!
2-10 HBW is dedicated to improving the quality of housing and experience of homeownership for our Members. In addition to excellent coverage, 2-10 HBW offers Members the freedom to self-serve as they need. And the benefits don't stop there.
2-10 Members can access the Happy Homeowner Program® through their Home Service Plan. This program offers big discounts the family of GE appliance brands including Profile™, Cafe™, GE®, Monogram®, Haier®, and Hotpoint®. Plus, savings on Whirlpool®, Amana®, KitchenAid®, and Maytag® appliances!
And when things get really tricky, 2-10 HBW's world-class customer service is here to help you protect more and pay less all year-round.