For over 40 years, 2-10 Home Buyers Warranty (2-10 HBW) has offered industry-leading structural warranty coverage for builders. During the late 80s, we expanded our offerings to Home Service Plans (i.e., home warranties) for real estate professionals and homeowners. Here's an overview of what we offer.
2-10 HBW's Structural Warranty Still Leads the Industry
The 2-10 HBW name is synonymous with industry-leading structural warranty coverage, covering 1 in 5 new homes in the US. Offered to new-home builders for over 40 years, a 2-10 HBW Structural Warranty covers structural defects to the designated load-bearing elements of the home.
When things like foundations, columns, and load-bearing walls face structural defects, builders with coverage from 2-10 HBW can rest easier. The written warranty provides clear performance standards and definitions to help builders and buyers navigate the nuances of structural defects, distribution systems, and workmanship.
When builders cover their homes with a 2-10 HBW Structural Warranty, they can protect their buyers, profits, and reputation.
Learn more about 2-10 HBW's industry-leading structural coverage, available to 2-10 HBW Builder Members.
Home Service Plans for Homeowners
Unexpected is expensive. When important home items—like heating and cooling systems, water heaters, and refrigerators—break down, it can be a budgetary burden for homeowners.
That's why homeowners trust 2-10 HBW.
With a 2-10 HBW Home Service Plan, homeowners could reduce huge out-of-pocket costs to a low Service Fee.
Protect more,
pay less with 2-10
Low-cost home service plans.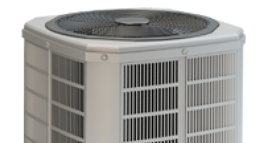 Home Service Plans for Agents
Similarly, real estate professionals trust 2-10 HBW to protect their clients and transactions. With complimentary Seller Coverage (where allowed by law), comprehensive Buyer Coverage, and industry-leading HVAC coverage, agents who provide or recommend a 2-10 HBW Home Service Plan to their clients experience big benefits.
On top of high-quality coverage, 2-10 HBW Members can access great perks, programs, and discounts. Here are just a few:
The 2-10 HBW Happy Homeowner Program®
2-10 HBW's Appliance Discount Program helps homeowners save on name-brand appliances.
The Happy Home Lock & Hardware Program, an exclusive perk found in 2-10 HBW's Buyer Coverage, can reimburse homeowners who change their locks and hardware within 45 days of closing up to $100.