July is a great time for gardeners. It's when your first wave of crops is ready for harvest. It's also a good time to plant a second wave of crops that will thrive throughout the hottest parts of the summer. Here are some garden crops you can replant in July.
Lettuce and Kale
Lettuce and kale are hearty and fairly easy to grow throughout the year. If you planted these delicious crops in the spring, they're likely ready to be plucked, washed, and eaten. That gives you a great chance to replant for summer salads, burger toppers, or a fresh snack straight from the garden.
If you plant kale in July, there's a neat trick you can do to make your fall kale crunchier and sweeter. Unlike many other crops, kale can survive frosts, and frosts can actually make them taste sweeter. So, if you live in a region that experiences frost, let them continue growing for a few good frosts, then harvest.
Protect more,
pay less with 2-10
Low-cost home service plans.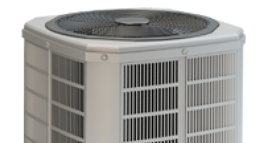 Carrots
Certain carrot types, such as Bolero and Napoli carrots, are great choices for July planting. Like kale, they thrive throughout the summer and develop a rich sweetness throughout the fall. Be sure to water them throughout the drier summer months.
For a natural rabbit and squirrel repellent that does no harm, bury a little bit of human hair in the soil near your carrot crop. The scent will keep burrowing critters away from your carrots.
---
Green Beans
Green beans grow quickly, and they're one of the easier crops to manage. If you plant your green beans in July, you can expect a full crop by mid-September, just in time for the last few BBQs of the season!
One challenge with growing green beans is that they attract Japanese beetles. While Japanese beetles won't target the green beans themselves, they will cluster on green bean leaves and damage the plant, which can hurt your harvest.
There's no surefire way to deter Japanese beetles. But for tips on how to manage them, check out our guide to Japanese beetle control.
Cabbage
If you want to make homemade sauerkraut for your Oktoberfest celebrations, planting cabbage in July is the first step!
Cabbages usually take about three-and-a-half months to fully mature, which means they'll typically be ready in October. In most mid-latitude states (Zones 5–8), cabbage can overwinter, which means a great head start in the next year!
---
Marigolds
Marigolds are an outstanding complement to any garden. They attract all kinds of pollinators, which supports crop growth. They're very hearty and pretty. And as the growing season comes to an end, you can use dried marigolds to make teas or dyes.
---
Support Your Home and Garden With 2-10 HBW
A frustrating part of gardening is dealing with issues in your plumbing system. From leaks in your pipes to problems with exterior hose bibbs, plumbing issues can make gardening tougher.
With a Home Service Plan from 2-10 Home Buyers Warranty (2-10 HBW), you can access protection for your home's interior plumbing system, exterior pipes (excluding sprinkler systems), and more all year. That can help you protect more, pay less, and focus on tending your gorgeous, delicious garden.