Unexpected is

Expensive.®
Get a quote to see how much you could be saving while protecting your home against breakdowns.
When a system or appliance breaks down, let 2-10 HBW cover the bill and eliminate the hassle with a home warranty.
---
Why Homeowners Choose 2-10 HBW
Breakdowns to systems and appliances can cost homeowners 1-3% of their home's value each year
When a system or appliance that your household depends on breaks down, a 2-10 HBW home warranty can save the day — it's the easiest and most affordable way to make your home whole again.
'A' rating from the Better Business Bureau
2-10 HBW pays 97.5% of claims
Over $430M paid by 2-10 HBW in the last 10 years
---
What 2-10 Home Buyers Warranty Plans Cover
SIMPLY KITCHEN
Save yourself and your budget from the strain of kitchen appliance breakdowns with 2-10 HBW's Simply Kitchen plan. Simply Kitchen gives you the protection you need at a price you want, along with countless ways to personalize your plan!
COMPLETE HOME
Rest easy! With Complete Home, you'll get even more coverage for your plumbing and electrical systems. From your kitchen appliances and HVAC system to your plumbing and electrical, breakdowns have met their match in our Complete Home plan.
PINNACLE HOME
Get peace of mind with Supreme coverage for your home's systems and appliances. Like the cherry on top of your sundae, Pinnacle Home adds Supreme to make great coverage.
---
Home warranties explained: what's covered?
A 2-10 HBW home warranty helps homeowners reduce the overall cost of owning a home with protection against breakdowns of the systems and appliances you depend on daily.
Appliances
Systems
Refrigerator
The ice maker and mechanical components that keep your groceries cool are eligible with your warranty plan.
Dishwasher
Keep the sink free of dirty dishes with a home warranty plan. Treat yourself to the Supreme option to cover handles, hinges, rollers and more.
Oven
Make sure dinner is on the table — mechanical parts and components are eligible for coverage.
Built-in Microwave
Built-in Microwaves are eligible for coverage. Extras like rotisseries and meat probes can even be added.
Washer & Dryer
Skip the laundromat with optional coverage for your Washer & Dryer, rest assured their mechanical components are protected.
Air Conditioner
A home warranty protects key components of your HVAC system, including your A/C, from unexpected breakdowns.
Heating
Keep your home cozy with a home warranty that protects key components of your central heating system from breakdowns.
Plumbing
Pipe leaks and breaks in water and waste lines are eligible for coverage, as are toilets and the clearing of mainline stoppages.
Water Heater
The mechanical components within gas or electric units are covered with a home warranty.
Electrical
With a home warranty, your home's wiring, switches, outlets, and doorbell system are all eligible for coverage.
Protect Your Home — Now!
If you're ready to protect your home without breaking the bank, purchasing a 2-10 HBW home warranty couldn't be easier. Simply click the button below and fill out the form to receive your free, no-obligation quote.
Why homeowners trust us to protect their home
Exceptional customer service, an outstanding independent contractor network, and a commitment to fulfilling claims are just a few reasons. We've covered over 6 million homes and want to add you to the fold!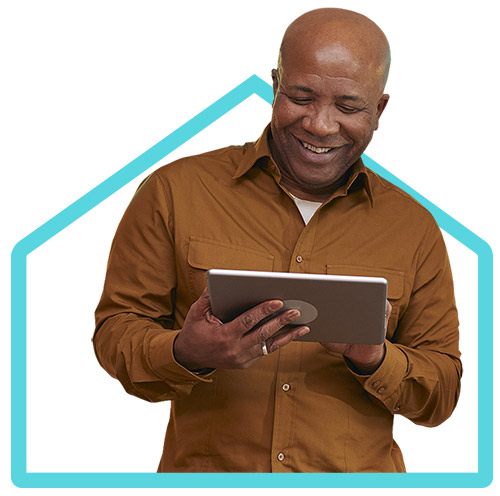 2-10 Home Buyers Warranty
"We have had to use 2-10's services multiple times since purchasing our house in 2016. They have always met their obligations and provided excellent service."
Kenneth G.
"2-10 employees do call back. They make sure that our service has been taken care of and done and we are satisfied with it."
Brenda
"They handle any service requests we have very efficiently. You can tell that their customers are important to them."
Richlynne
"No issues. I've only had to use the warranty once for my refrigerator. They came out and diagnosed the issue quickly and fixed it."
Jerry
"Very likely to recommend 2-10. It has been great. They were very diligent at getting back to me and getting everything taken care of in a timely manner. My dryer broke. And they got somebody out within less than a week to come out and fix it. They take care of things."
David
Frequently asked questions
A home warranty may cover certain systems like central air conditioning, heating, plumbing, electrical, and water heaters, as well as appliances like refrigerators, stoves, washers, and dryers. For a complete list of what a 2-10 HBW home warranty covers, check out our systems and appliances page.
A Service Fee is a relatively small payment you make to the contractor when you submit a service request. When you choose 2-10 HBW, you'll typically pay $100 or less to have a contractor service your breakdown. Then, 2-10 HBW covers the remaining covered repair or replacement costs, up to the clearly stated limits in your service contract.
Yes. If the covered system or appliance is in working order when you purchase a 2-10 HBW home warranty (i.e., doesn't have a pre-existing problem), age doesn't matter.
A home warranty is an annual contract that can help reduce the costs to repair or replace covered systems and appliances that break down from normal wear and tear.
Homeowners insurance covers loss from incidents like fire, storms, or vandalism. The coverages provided by a home warranty and homeowners insurance typically don't overlap and often complement one another to provide comprehensive protection.
If you are a homeowner, you can purchase a 2-10 HBW home warranty at any time.
A home warranty (or Home Warranty Service Agreement as we call it) is a powerful budget-protecting service contract for homeowners that can provide coverage for things that homeowners insurance doesn't.
When a Covered Item breaks down from normal wear and tear, simply log into your Homeowner Portal account, select the system or appliance that needs Service, answer a few questions, and we'll dispatch an authorized Service Contractor to your home.
2-10 HBW has a network of independent Service Contractors that help facilitate your coverage. Each contractor is required to carry all appropriate licenses and insurance, and is monitored by 2-10 HBW to track customer satisfaction and performance.
You'll set an appointment with them, and when they arrive, they'll collect your Service Fee (see your Service Agreement for specific details about your Service Fee).
Once your contractor repairs or replaces the breakdown, the contractor bills 2-10 HBW for covered work (please reference your Service Agreement for coverage details and limits). And you can get back to enjoying home ownership.