Whether you're building from scratch or renovating an existing home, quality home plans make the project easier. You can hire an architect or work with a professional skilled in residential home design. However, did you know you can find your dream home plan online from the comfort of your (current) home? Let 2-10 Home Buyers Warranty (2-10 HBW) show you six websites that can help you get started, some popular home-planning trends, and how 2-10 HBW helps you keep your home humming.
Which Websites Are Best for Home Plans?
There are countless sites you can visit for home plans. Here are some of the best, most popular sites.
Feel free to visit them and try them out as you plan your dream home/remodel! If you aren't sure what you're looking for, read on for some ideas and trends.
---
What Are Some Trends in Home Plans?
If you're looking for some inspiration in designing a home plan, consider some popular trends.
First, open floor plans may be beginning to fall out of style after many years in vogue. Though open floor plans are great for hosting and seamless transitions, work-from-home situations showed that they may not be the best for people trying to separate work, living, and leisure. Additionally, since more people were stuck inside throughout 2020, privacy became much more important. Closed, multi-purpose rooms (more on that in a minute) are beginning to trend again.
Second, multi-purpose rooms and home offices could be staples for years to come. With more people who can work from home likely to work from home, having a dedicated space for that work becomes more important. Likewise, having the ability to convert home-office space into, say, a workout or gaming room can provide more flexibility without having to add a new wing to your home.
Finally, reliable kitchen appliances are essential. This doesn't mean you necessarily need restaurant-grade ovens and dishwashers. But having appliances that work well despite increased use can make home ownership better for you. Floor plans that allow you to install quality appliances without cramping the room are important to consider.
Protect more,
pay less with 2-10
Low-cost home service plans.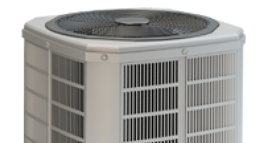 How Does 2-10 HBW Help Homeowners Who Are Creating or Redesigning Home Plans?
Designing a home plan is just the start. From executing the plan to maintaining important systems and appliances, 2-10 HBW can help make the process easier for you.
First, if you're hiring a builder to make your dream home plan a reality, make sure they choose 2-10 HBW for structural warranty coverage. 2-10 HBW is the industry leader in structural warranties, covering 1 in 7 new homes in the United States. Having a proven structural warranty is important. It can really protect your budget if you faced an unexpected structural defect in your home.
The average structural defect costs between $75,000 and $125,000 to address. And while your builder is responsible for guaranteeing the quality of your home's structure, if they don't provide a proven warranty and can't cover the cost, you may end up having to address those issues yourself. With structural coverage from 2-10 HBW, you're protected against that.
Second, purchasing a Home Service Plan (different from a structural warranty) from 2-10 HBW protects your home's systems and appliances against normal wear and tear. From your water heater and plumbing to your dishwasher and electrical system, we offer plans that help you protect what matters most. That can save you time finding trustworthy technicians and money addressing unexpected breakdowns out of pocket. Because even new breaks down.
Finally, when you have a 2-10 HBW Home Service Plan, you get access to perks that enhance your new home plan. For example, our Appliance Discount Program provides discounts on GE and Whirlpool brand appliances, which are among the most reliable.
Conclusion: 2-10 HBW Protects You Throughout Every Step of Homeownership
From building out your home plan to the systems and appliances in it, 2-10 HBW can protect you at all stages of home ownership. Start protecting your home with 2-10 HBW's Home Service Plans today!