Do you know how your home warranty (also called a Home Service Plan) works? The process varies from one provider to the next, but if you need to use your 2-10 Home Buyers Warranty (2-10) coverage, here's an overview of what the process looks like. We have a feeling you'll be surprised by how efficient it is!
Understand What a Home Warranty Covers
A 2-10 Home Service Plan protects homeowners from unexpected system and appliance breakdowns, but you'll want to review your coverage before making a claim. Policies can vary if additional coverage options are chosen, but covered systems could include:
Air Conditioner
Furnace
Plumbing
Water Heater
Electrical Panel/Wiring
Covered appliances could include:
Refrigerator
Oven
Dishwasher
Built-in Microwave
Disposal
Washer & Dryer
Coverage is also dependent on proper maintenance and care, so it's worth learning more about how to care for your home before you ever need to make a claim. These helpful resources are a great start:
---
Request Service
Once you know that your system or appliance is eligible for repair, it's time to make a service request. This can be done in two easy ways:
Login to the Homeowner Portal to submit all the information needed to file a claim.
Call 800.775.4736 to begin the claims process.
In the Homeowner Portal, you simply log in and select the system or appliance that's giving you trouble. Enter the brand and model information, answer a few questions, and we'll find the closest 2-10 Authorized Service Contractor to service your claim. Once the service request has been placed and dispatched to a Service Contractor, you can log in to check the status of a service request at any time.
While you're using the Homeowner Portal, don't forget to look around to see the available features. With an online account and a registered warranty, you have access to your property information, coverage details, and the ability to add additional coverage to your current protection plan up to 30 days after enrollment.
Protect more,
pay less with 2-10
Low-cost home service plans.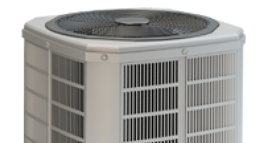 Determine If You'd Like to Participate in the Appliance Replacement Offer Program
When placing a service request for a covered appliance, you can proceed with the service request or participate in the Appliance Replacement Offer Program. If you choose the Appliance Replacement Offer, 2-10 will provide a check for $150 that can be combined with the money saved on the Service Fee and used toward a brand-new appliance of your choice from any retailer.
Further, 2-10 Members enjoy exclusive access to the Appliance Discount Program, where you can purchase large and small appliances from name brands at impressive discounts.
---
Sit Back, Relax, and Continue Enjoying Your Home
Using your warranty coverage for covered repairs and replacements is easy and fast, so you can get back to enjoying your home.