Agents face a tough reality right now. Their clients—many of them millennials—have to pay much more for a house. Many of them feel the sting of rejection more often than expected due to historically low inventory and well-pursed competition. And even when they manage to win a house, most millennials have some regrets about it. Let's look at the regrets millennials have, why it matters to you, and how to reduce buyer's remorse in this market.
What Do Buyers Regret About Home Buying?
According to a May 2021 Bankrate poll, "Nearly two-thirds of millennials have homebuyer regrets." There were many reasons for millennial regret, such as bad location and not getting the best mortgage rate. But chief among those regrets was maintenance and other costs were too high. Additionally, according to a recent NPR piece, one of the biggest sources of buyer's remorse is dealing with unexpected breakdowns.
---
Why Do These Regrets Matter to Agents?
Millennials comprise the largest group of Buyers currently on the market. Coincidentally, many are entering the market at one of the worst times for Buyers in history. Knowing what it is that they currently regret can help you prepare and adjust for the future.
Additionally, many agents rely on referrals for their success. Happy, fulfilled clients tend to lead to more and better referrals. Likewise, clients who have regrets may project those regrets onto you, whether it's fair or not.
Finally, understanding the different kinds of regrets millennials have in home buying can help you strategize for the future. Low inventory, nearly limitless demand, and affordability challenges are macro problems that no single agent, company, or entity can solve alone.
However, you CAN work to reduce buyer's remorse among your clients, especially in terms of their biggest regret: maintenance and other costs.
---
How Can Agents Reduce Buyer's Remorse Among Buyers?
Here are a few ways you can work to reduce buyer's remorse among your millennial clients.
Coverage your clients deserve
Add the industry-leading home service plan to your agent tool kit.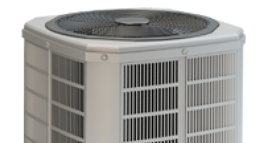 1. Set expectations early and on their terms
As a good and successful agent, there's little doubt you're always working hard to set expectations for your clients. The key is to set those expectations on millennials' terms. Millennials communicate differently than past generations, and it's essential that you know how to communicate with them on their terms.
Perhaps the most important aspect of setting expectations is be realistic. There's little way around the facts that millennials will likely have to do at least one of the following to win a house.
Pay much more than they expected
Move farther away from their ideal location than they want
Come to the table with the cleanest possible deal
You don't need to doom-and-gloom your millennial clients (even though millennials are well versed in absorbing doom and gloom). But since many of them have regrets about home buying (more so than other generations), it's important to set the tone early: This might be harder than we thought, but I'm going to do everything I can to find a home you love.
---
2. Educate them on a Home Service Plan
Recall that the biggest regret millennials have about home buying is maintenance and other costs were too high. Many millennials don't have the experience, time, or money to fix things when they break. They also don't often know whom to call about it (and will probably call you first).
A Home Service Plan from 2-10 Home Buyers Warranty (2-10 HBW) can address the biggest regret millennial Buyers have and make you look like a hero when they need one most.
You likely know that many millennial Buyers are totally unaware of what a Home Service Plan does. In fact, many of your Buyers will learn what it does from you. If you can show them that a Home Service Plan can protect their budget against breakdowns to things like their A/C, furnace, water heater, and refrigerator, you can directly address the pain they have over the post-closing costs of home ownership with industry-leading HVAC coverage and more.
Additionally, with a 2-10 HBW Home Warranty Service Agreement, your Buyers can get a head start on home maintenance. For example, our Lock & Hardware program reimburses Buyers who change their locks within 45 after closing, up to $100. We also offer homeowner checklists, additional perks and programs, and educational articles to help your Buyers prepare for home ownership.
---
3. Don't skip the inspection
You know this, but it bears repeating: Skipping an inspection isn't a good strategy for Buyers. It's tempting to do, since it can clean up an offer, but it's also extremely risky (not to mention potentially unethical if you suggest it). To offer a better cleaner deal, do the inspection and bring a 2-10 HBW Home Warranty Service Agreement to the table for them.
---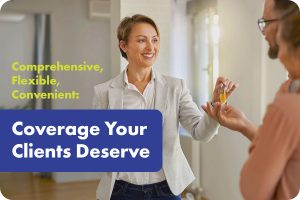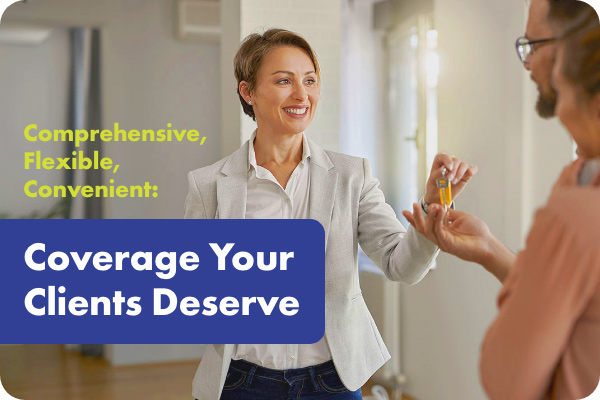 Let 2-10 HBW Make You the Hero
With buyer's remorse, an ounce of prevention is worth a pound of cure. Providing a 2-10 HBW Home Service Plan can offer solutions to some of the main causes of buyer's remorse in the market. When you show your clients you're looking out for them even after the sale, it could be a boon for your referral book.