In a heavy Seller's market, Buyers' agents need every edge they can get. With so many competitive offers, you need something that makes yours stand out above the rest. What can you do when your clients can't pay well above asking price? In these cases, Home Service Plan (home warranty) protection from 2-10 Home Buyers Warranty (2-10 HBW) can be a solution. Try these two steps when you need to differentiate your Buyers' offers.
Have Your Buyers Offer to Pay for Their Own Home Warranty
According to the National Association of REALTORS®, a home warranty was again the incentive Sellers used most to attract Buyers. However, we're currently in one of the strongest Seller's markets we've seen in some time. So, although a home warranty is still a good incentive for Sellers to provide, market conditions have positioned Buyers to offer incentives more often.
One way to address this is to tell Sellers that the Buyer will come to the table with their own 2-10 Home Warranty.
Having your Buyers offer to purchase their own home warranty can entice Sellers in a few ways.
It helps them maximize their sale price. Since Sellers don't have to pay for it as an incentive, it doesn't cut into their final payday.
It can make for a cleaner sale. Rather than having to update or replace systems and appliances that may be outdated but still work, Sellers can rest easy. The home warranty can protect those systems and appliances. That means fewer negotiations, a better understanding of expectations, and often, a quicker sale.
Finally, it shows the Buyer is committed to upkeep. To some Sellers, knowing that the house they loved for years is in good hands means a lot. If your Buyers come with their best offer and a good story about why they're the best Buyer for the house, it can make a difference.
More money in their pocket and less work selling can be deal makers for Sellers. And for Buyers, it's often less expensive to provide their own home warranty than it is to offer thousands over asking price. Plus, the home warranty continues to work for them after the sale.
Coverage your clients deserve
Add the industry-leading home service plan to your agent tool kit.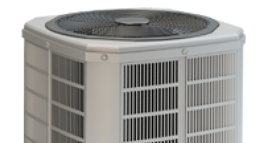 Offer to Enroll the Seller in 2-10's Seller Coverage
The second step to making your contracts stand out is offering to enroll Sellers in Seller coverage from contract to close. Between accepting a contract and closing, things can go wrong. The air conditioning might conk out. The plumbing system might fail. Systems and appliances break down, but if they break down between contract and closing, it can cause big headaches for the Seller.
Sellers have leverage. But with 2-10 Seller Coverage, your Buyers can stand out for a few reasons.
Seller Coverage is complimentary (where allowed by law) for the Seller.
It can reduce back-and-forth negotiations if an expensive system or appliance breaks down between the contract and closing. Selling a home can be stressful, and Seller coverage can reduce that stress.
It can relieve the Seller of the responsibility to invest time and money fixing things that they'll never use again.
Few things are more frustrating than seeing the finish line only to slip and fall in a puddle at the end. Providing Seller Coverage from contract to close can mitigate that frustration.
---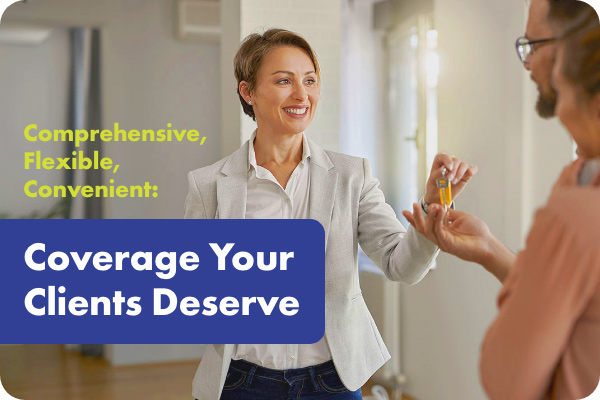 Conclusion: Home Warranty Protection Can Make a Difference in a Seller's Market
It's tough out there for Buyers and Buyers' agents. Until we see more inventory, you'll likely need to scratch and claw to get your Buyers a home they both love and can afford.
Coming to the table with a home warranty and Seller coverage can make a difference. When combined with your expertise as a real estate professional, a home warranty can help push your clients' offers over the finish line. Because if your clients are in the ballpark of other offers, a home warranty can provide the protection Sellers need to complete a sale quickly.
However, it's important to remember: Encouraging Buyers to have a home warranty and offer Seller coverage likely won't overcome competitors who can drastically outbid them. Nonetheless, if your clients can compete, providing a home warranty on both sides can be the last piece of the buying puzzle.
With so few houses and so much competition, any advantage you can get is worth it. Let 2-10 be the advantage your Buyers are looking for.