Get the most out of your coverage with your account in the Homeowner Portal
Sign in to your account now.
Renew and review
Renew your Home Warranty Service Agreement. Download your coverage details. Edit your billing information.
Request Service
Request Service 24/7 at your convenience. Reduce or eliminate your hold times.
Happy Homeowner ProgramSM
Access your Home Appliance Discount codes or check out our Marketplace page for even more offers and savings.
Need help with your account?
Check out our Quick How-To Guide for additional instructions.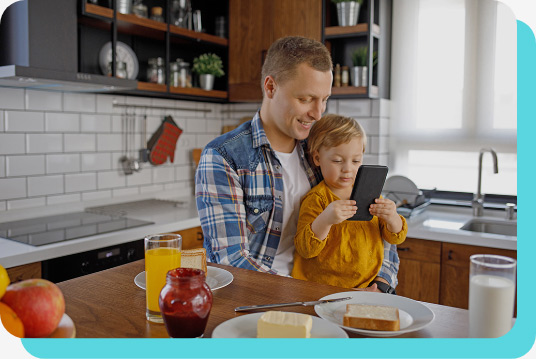 Renew your valuable coverage
97.5% of 2-10 HBW claims are paid! That's a big deal when major items like your A/C, water heater, and fridge break down. When you renew, you'll get peace of mind that you have a company who's ready to help when unexpected breakdowns occur.
Thank you for letting us cover the things that make your house a home. We look forward to the opportunity to continue serving you.
Renew Now
You can also call Warranty Renewals at 800.743.4210.
Renewal and billing questions
You may renew early, or prior to your renewal date, and you won't lose coverage. Your new renewal date starts when your current coverage ends and is effective the same day.
If you want to add options to an existing home warranty, within 30 days of the effective date, call 800.743.4210 during normal business hours, Monday thru Friday, 8:00AM - 5:00PM MST.
View all Homeowner FAQs
Upon making your initial payment and activating your home warranty, you may change your future payment dates to fit your budget by calling 800.743.4210.
Updating your credit card is safe and secure at 2-10.com/homeowner. Simply sign in and click on the 'My Payments' tab to update a credit card or switch your future payments to another credit card.
How to request Service
2-10 HBW is here to help when a Covered Item breaks down. Requesting Service through your account is the quickest and most effective way to start your claim. Creat your service request and select the system or appliance. Fill out a description of the Failure. Then, review and submit your Service request. You will receive a work order number upon confirmation.
Request Service
Check the status of your Service request
When a Covered item breaks down, waiting on hold for a solution is the last thing you want to do. with the Service Request Tools in your account, you have the power to do more when you need to most while often reducing hold times.
Request status updates from contractors
Change Service Contractors
Submit documents for reimbursement requests
Escalate claims when necessary
Check Status
Note: These options become available 24 hours after we send the inital request to the contractor.
Service request questions
An emergency request is generally defined as a service issue resulting in: 1) no electricity, gas, water or toilet facilities to the entire home; 2) a system malfunction that causes ongoing damage to the home; 3) a condition that immediately endangers health and safety. With emergency requests, we will expedite service and attempt to initiate service within 24 hours. With emergency requests, we will expedite service and attempt to initiate service within 24 hours.
No. 2-10 Home Buyers Warranty will dispatch an authorized service contractor. If an authorized service contractor is not available in your area, 2-10 Home Buyers Warranty will ask that you call a licensed and insured service contractor and request that they evaluate the issue. The service contractor must call 2-10 HBW for authorization prior to performing any service.
View all Homeowner FAQs
Upon receipt of the service request, 2-10 Home Buyers Warranty will contact a service contractor within 4 hours during normal business hours, 48 hours on weekends and holidays. If 2-10 Home Buyers Warranty has your email address, you will receive an email confirmation of the service request, which includes the contact information for the service contractor. You are welcome to call the service contractor directly.
A service request is typically completed in an average of 5 days.
A service fee, very similar to a deductible, is an initial out-of-pocket cost on an eligible claim. The service fee is paid to the service contractor when he/she arrives at your home to diagnosis the reason for the appliance or system breakdown. Service fees range from $85 to$125. 2-10 Home Buyers Warranty pays the contractor directly for the balance of the covered repair and/or replacement costs.
Take advantage of the 2-10 HBW Happy Homeowner ProgramSM
As a 2-10 homeowner, you get exclusive access to the 2-10 Marketplace.

Home electronics protection
When electronics break down, you want to push pauce on the world. We have something better. Protect your tech and more for less than $1/day* with Asurion Home+.
BIG appliance discounts
Access huge savings on appliances from GE, Whirlpool, and more. Perfect f or homeowners looking for an upgrade!
$50 Amazon gift card
When you refer a friend, you and your friend can each earn a $50 Amazon gift card!**
Check out the Marketplace
*Total cost is $24.00/month, plus tax.
Limitations and exclusions apply. See Terms and Conditions for complete plan details. All eligible products are covered for mechanical or electrical breakdowns caused by manufacturer defects; power surge; normal wear and tear; or dust, heat and humidity. Most eligible portable devices are also covered for Accidental Damage from Handling, including drops, spills, and cracked screens. Visit 2-10.com/Asurion for plan details. Asurion Home+ is an offer fulfilled and serviced exclusively by Asurion. The Asurion and Asurion Home+ trademarks and logos are the property of Asurion, LLC. All rights reserved.
Maintenance is key for a happy home
Your Service Agreement covers a lot. And to get the most out of your coverage, you need to make sure you're committed to proper maintenance. After all, your Agreement covers breakdowns caused by routine use. And maintenance is a part of that routine.
To help you get the most out of your Agreement, we've created a helpful Maintenance Guide for you. Once you log in to Homeowner Portal, go to My Account and then My Documents. You can download the guide along with your warranty documents here.
Download Guide Now
Additional resources for homeowners from the 2-10 HBW Blog