The National Association of REALTORS® (NAR) recently released a report on existing-home sales. There's a mixed bag of news.
Takeaways
The good: Existing-home sales surged in February 2023, ending a 12-month slide.
The bad: Inventory is still at historic lows.
The ugly: First-time Buyers accounted for only 27% of sales, one of the lowest shares since NAR began tracking sales.
The good news is that sales are up
For the first time in 12 months, existing-home sales increased. And overall, they increased in a big way—by 14.5%.
There are a couple of reasons for this increase, according to NAR.
First, interest rates have come down, relatively speaking. While they're nowhere near sub-4% and sub-3% that we saw in 2020–21, they have fallen a bit.
Second, home prices have decreased slightly. While the median home price is still high at $363,000, that's lower than what it was a year ago by $700. However, pricing did depend on location—the Midwest and South saw increases, while the Northeast and West saw decreases.
The bad news is that inventory is still low
Inventory was a mixed bag of news, but mostly on the bad side.
As of February 2023, the inventory of unsold existing homes was unchanged from the prior month at 980,000, or the equivalent of 2.6 months' supply at the current monthly sales pace.
The silver lining is that this inventory percentage is up 15.3% compared to February 2022. Nonetheless, lacking inventory continues to present challenges for Buyers.
So, while the market isn't favoring Sellers as overwhelmingly as it was just a year ago, it's still a strong market for Sellers.
The ugly news is that first-time Buyers are still struggling
Like the refrain to the worst song you know, the data continue to show that first-time Buyers are struggling to succeed in the housing market.
Only 27% of existing-home sales were from first-time Buyers, which is a decrease compared to January 2023 (31%) and February 2022 (29%).
On the other hand, it's slightly higher than the lowest of the low back in November 2022 (26%), but not by much.
Second-home Buyers, along with non-institutional investors, were responsible for 18% of existing-home sales.
How these data can help you
Perhaps the biggest takeaway from these data is the position first-time Buyers find themselves in. Many first-time Buyers will rely heavily on your expertise to achieve their American Dream. And unfortunately, they have their work cut out for them.
There are a few ways you can differentiate yourself among first-time Buyers.
1. Prepare them for pre-purchase
Begin by addressing the concerns your Buyers are likely to have. Don't be afraid to let them know about the challenges they'll face. Doing so can build trust.
2. Prepare them for post-purchase
The true costs of home ownership continue to rise. From taxes and utilities to the costs of maintenance and repairs, many homeowners are shocked at the cost of owning home. Make sure they know what to expect.
3. Protect them post-purchase
Breakdowns to important systems and appliances are a common cost that causes Buyers pain. With a Home Warranty Service Agreement (home warranty) from 2-10 Home Buyers Warranty (2-10 HBW), you can help them address these costs and improve their experience of home ownership.
2-10 HBW offers industry-leading HVAC coverage, coverage that fits your clients' budgets, and a trusted contractor network supplemented by onshore support.
Conclusion: Enroll all your homes with 2-10 HBW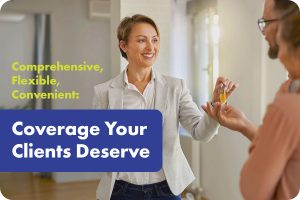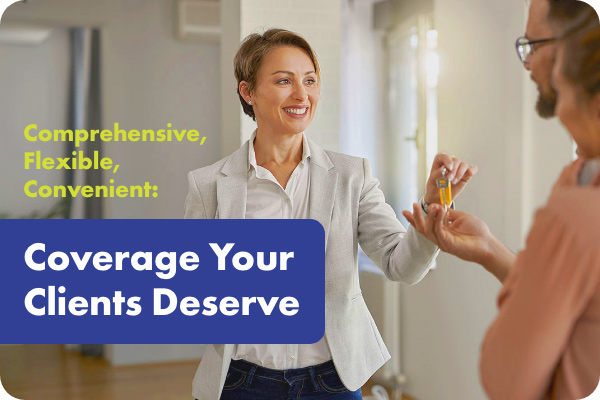 A 2-10 HBW Home Warranty can help protect your transactions, bolster your reputation, and get you to your next sale.
Providing a trustworthy home warranty is just the start of your relationship with 2-10 HBW. We help you go the extra mile for your clients because it's what you want and what you both deserve.
Your clients need a hero to guide them toward happy home ownership. And you want a way to protect your transactions and reputations. A 2-10 HBW Home Warranty can be a powerful way to address these desires.
Give your clients and your business the protection they need. Attach a 2-10 HBW Home Warranty Service Agreement to every transaction.
2-10 HBW offers comprehensive systems and appliances home warranties to help protect your clients from unexpected repair and replacement costs. Contact us to learn more.
Related content
The Cost of Home Ownership in 2023
How a Home Warranty Can Help Affordability Issues