Your clients rely on you to help them navigate the home-buying process. One of the most overlooked aspects of buying a home is what happens when things break down. Many Buyers will turn to you with this question. You can help them before they need the answer, rather than after, with a Home Service Plan from 2-10 Home Buyers Warranty (2-10).
What Is a Home Service Plan?
A Home Service Plan is a service contract that can help homeowners reduce repair and replacement costs when major systems and appliances break down from normal wear and tear.
Now, there's a lot going on in that explanation. Here's how you can help your clients understand what that all means, why it's important, and how you can help.
First, help them understand the definition of a system and appliance in this context. Major systems include HVAC (heating and cooling), plumbing including water heater, and electrical. Major appliances include things like the fridge, dishwasher, and oven, but not a countertop blender.
Next, explain the idea of "breakdowns from normal wear and tear." For example, if their furnace were to stop working, even though they changed the filters and maintained it regularly, a Home Service Plan could cover the problem. But if they never changed their filters or maintained the unit, they likely wouldn't qualify for coverage.
In short, a Home Service Plan could help homeowners reduce unexpected costs when a major, covered item breaks down from normal wear and tear.
---
How This Can Help Agents
Your Buyers have a lot to deal with as and after they close. They'll likely call on you to help them solve problems they didn't foresee.
As an exceptional agent, you want to help. But as an exceptional agent, you have limited time.
A Home Service Plan can help you handle calls about breakdowns more effectively. That's because your clients can request Service 24/7 through their online account. Additionally, 2-10 finds the right technician for their breakdown, which can take some of the guesswork out.
Even better, recommending or offering a Home Service Plan can bolster your reputation. When you provide a solution to a problem that many homeowners eventually face before it happens, that shows commitment and dedication to happy homeownership. Happy homeowners tend to refer their agents.
Coverage your clients deserve
Add the industry-leading home service plan to your agent tool kit.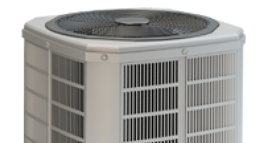 What Might Not Be Covered
Home Service Plans are a powerful tool for protecting a budget. However, they aren't all-inclusive.
For specific coverage details, it's important to closely review the Home Service Plan prior to discussing the coverage with your clients. For example, if your clients had an air conditioner that stopped working due to hail damage, the Home Service Plan wouldn't cover it. Homeowners insurance might, though.
---
Doesn't Homeowners Insurance Cover All This?
It's common for homeowners to assume that a Home Service Plan isn't necessary if they have homeowners insurance.
This simply isn't the case, and it's often surprising to homeowners.
Read our article for a deep dive into helping your Buyers understand the difference between a Home Service Plan and homeowners insurance.
The short version is that these coverages usually don't overlap. Instead, they complement each other. That can give homeowners more protection and fewer surprises when they experience unexpected problems.
Make yourself stand out by offering a 2-10 Home Service Plan.
Coverage your clients deserve
Add the industry-leading home service plan to your agent tool kit.