It's that time of year—the ramp up to home-selling season. This year, we're looking at a market that's more favorable to Buyers than it has been in the recent past. So, how can you convince Sellers to sell their home with you this spring? Let's look at what you can do and how the market may affect clients looking to sell their homes this spring.
1. Show them why you're the best
Sellers will likely have high expectations of any agent they hire to sell their home. They may still be in the mindset that they will get numerous offers at well over ask. Some Sellers may even have the confidence to try to sell their homes on their own. You expertise will be crucial to them so they can most effectively sell their homes, and you should help them understand that.
For brand-new prospects, convincing them to choose you starts with providing them good, authentic content. Many of your prospects will likely find you through referrals from friends and relatives. That certainly brings people in, but it doesn't necessarily mean they'll choose you. They need to know why they should choose you, and authentic content is a great way to lay out the reasons. Check out our article on five steps to creating authentic content.
For clients you've already started building a relationship with, you want to constantly impress them. Provide them with ideas and suggestions on how to make their homes as appealing as possible. Buyers have the opportunity to be a bit pickier than they had to be in the past. Reminding them of this fact and diligently staging and fielding offers are several ways to keep your Sellers on track.
2. Provide evidence that you can sell their home for the best price
Sellers want to get the best (not necessarily the highest) price for their homes. And since April 2020, many Sellers have seen massive returns on selling their homes. You'll need to provide evidence that you can do the same for your Sellers.
The tricky part about this is that oftentimes, Sellers have misconceptions about what to expect, especially in a cooler market. For example, a Seller in Hastings, Nebraska, might see that Buyers purchased homes for nearly $340,000 on average and say, "I want you to get me that price," despite the median home price in Hastings sitting at under $200,000.
It's so important that you can show and explain to your clients what to expect in terms of price. This is where trustworthiness and authenticity come into play. Most importantly, establish what their expectations for pricing are. Ask deep probing questions about what matters most to them.
Once you've determined what's important, share with them some of your comparable success stories. Walk them through your home-selling process. When you can confidently show how you'll work to get them a price they're happy with, it can convince them to work with you over the competition.
3. Explain the consequences of higher interest rates
Interest rates can make the idea of selling a house scary, especially for Sellers who currently have interest rates below 5%. While the idea of paying more interest can be a turnoff, it's also a chance for you to speak to why your client is selling right now.
Trust and authenticity matter here.  It's crucial that you set expectations for Sellers before the house goes on the market. Make sure you know the reasons why prospects and clients want to sell, then tailor your skills and strategies around those needs.
4. With 2-10 HBW, you can help close the deal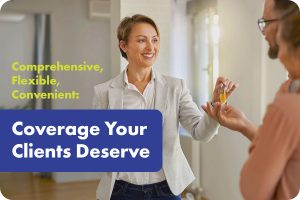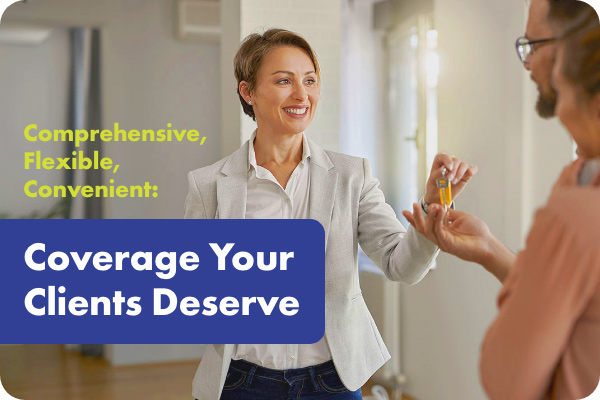 Trust and authenticity are crucial in this market. Additionally, Buyers are beginning to expect incentives again. A great way to address these needs is by providing or recommending a home warranty from 2-10 Home Buyers Warranty (2-10 HBW).
For your Sellers, home warranty coverage can protect their home while it's on the market. If a major system or appliance breaks down, they have a solution that helps prevent their transaction from stalling.
Additionally, you can recommend that Sellers include a home warranty for whoever buys their house. This does two things. First, it shows Buyers how confident the Seller is in their systems and appliances. When Buyers don't need to worry about something major breaking down after they move in, it increases the likelihood of a sale to a preferred Buyer.
Second, it can be a more cost-effective solution than replacing older, still-working appliances. Doing so provides value to Buyers at a much lower cost than replacing appliances that still work. That shows that you have cost-effective solutions that will keep the transaction on track for your Sellers.
2-10 HBW offers comprehensive systems and appliances home warranties to help protect your clients from unexpected repair and replacement costs. Contact us to learn more.
Related content
7 Things Agents Can Do to Help Sell Clients' Homes Fast
5 Steps to Creating Authentic Content for Clients