Home warranty coverage can protect Sellers, Buyers, and real estate agents throughout the home sales process. Once the sale closes, converting Seller Coverage to Buyer Coverage is an easy, efficient way for real estate agents to keep their clients protected. Today, we'll look at why converting Seller Coverage to Buyer Coverage is important. We'll also look at how real estate agents can convert it easily.
What Is Seller Coverage and How Does It Work?
Seller Coverage from 2-10 Home Buyers Warranty (2-10) is simple for real estate agents to provide. Where allowed by law, it's complimentary (except in Florida, where it's $60). Seller Coverage reduces repair or replacement costs for the home's major systems and appliances throughout the listing period.
Say a Seller has 2-10 Seller Coverage and their heat or breaks during the listing. All they have to do is contact 2-10 and pay a service fee to a local contractor that 2-10 dispatches. The contractor assesses the breakdown and if it's a Covered Item, they repair or replace it. This can prevent delays or markdowns throughout the sales process. It also protects the Seller's budget as they try to sell their most valuable asset.
In short, Seller Coverage can make agents look like heroes when their Sellers need protection most. We recommend that agents present a 2-10 Home Service Agreement to both the Seller and the Buyer before closing.
---
How to Convert Seller Coverage to Buyer Coverage
Once the home closes, there are three ways to convert Seller Coverage to Buyer Coverage.
---
1. Sellers purchase and transfer coverage to Buyers
When a Seller's home includes Seller Coverage, the Seller can convert it to Buyer Coverage for the Buyer as an incentive. This can help a Seller's home stand out, as systems and appliances protection is valuable to new homeowners.
Additionally, converting Seller Coverage to Buyer Coverage can help reduce post-closing disputes related to system and appliance breakdowns. This can help agent reduce risks and move on to their next transaction with more confidence, since 2-10 takes over in the event of a covered breakdown.
Coverage your clients deserve
Add the industry-leading home service plan to your agent tool kit.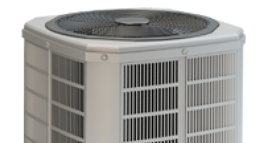 2. Buyer's agent buys Buyer Coverage and presents it as a gift
A common way to convert coverage is for Buyer's agents to purchase it for their clients. Doing so solves a big problem for many Buyers, especially first-time Buyers.
Many Buyers spend most of the money they have on a down payment. If a major system, like their HVAC, or a major appliance, like their fridge, breaks down, they may not have the money to address the problem. This can make the initial stages of homeownership difficult. It can also lead to agents needing to field calls from their clients about what they should do about breakdowns.
Purchasing Buyer Coverage can reduce this risk. Buyer Coverage protects Buyers against major system and appliance breakdowns for one year, starting the day it's enrolled (agents have 30 days after closing to enroll the home). This can make the first year of homeownership less expensive and less stressful for Buyers. It also leads to happier clients who are more willing to recommend the agent to other Buyers. And it saves agents time, because instead of fielding calls, they can focus on their sales goals.
---
3. The Buyer converts Buyer Coverage themselves
If the Seller or real estate agent don't convert coverage, the Buyer can purchase coverage for themselves. The last thing homeowners want right after purchasing a home is for a major system or appliance to break down. 2-10 Buyer Coverage can reduce the costs of homeownership when Buyers need it most.
---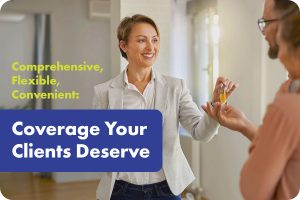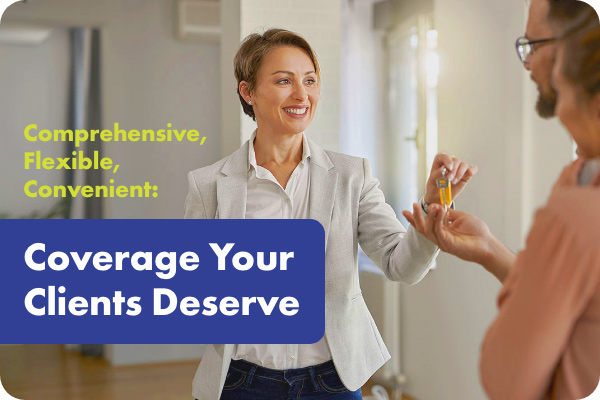 Help Your Clients Succeed With 2-10
Converting Seller Coverage to Buyer Coverage is a great way to differentiate yourself in a competitive market. It helps protect the transaction, could create a smoother sales process, and may improve the homeownership experience for clients. And when clients are happy, they're more likely to refer their agents to others.