Doing the right thing is always the right thing to do—for your business, for your clients, and for your identity. In difficult markets, it's tempting for agents to discard the right thing for the easy thing. Fortunately, 2-10 Home Buyers Warranty (2-10 HBW) can help agents do the right thing AND reap the benefits through a Home Warranty Service Agreement (home warranty). Here's how.
Takeaways
Doing the right thing is the best way to protect your reputation, which is crucial for referrals.
A 2-10 HBW home warranty can help you do the right thing in 5 ways.
Always do the right thing over the easy thing.
1. A 2-10 HBW home warranty could reduce buyer's remorse
Buyer's remorse has spiked, which can do heavy damage to an agent's reputation. A main cause of buyer's remorse is the high cost of maintenance and other issues, like breakdowns.
The good news is that with a 2-10 HBW home warranty, you can speak directly to this pain point and bolster your reputation while you do it.
Providing or recommending a 2-10 HBW home warranty is a powerful way to minimize buyer's remorse. With coverage for kitchen appliances, heating and cooling systems, and more, your Buyers can access affordable solutions to problems they can't afford.
| | | |
| --- | --- | --- |
| | Average replacement cost† | With 2-10 HBW, as low as* |
| A/C unit | $3,315 | $75 |
| Furnace | $3,755 | $75 |
| Refrigerator | $1,370 | $75 |
| Water heater | $1,665 | $75 |
†National averages based on data collected in November 2021. Costs in your area may vary.
*Service Fee per approved claim after selecting Service Fee Buy Down option. See Service Agreement for all coverage details, limitations, and exclusions.
When you can provide an affordable solution to an expensive problem before it becomes a problem, you set yourself apart.
2. The industry's most comprehensive HVAC coverage
A 2-10 HBW home warranty includes the most comprehensive HVAC coverage on the market. Offering 2-10 HBW's most comprehensive HVAC coverage can be a huge differentiator that also allows you to move onto the next transaction more smoothly.
For reference, here's just some of what you can provide your clients through a 2-10 HBW home warranty:
Coverage for up to two heating and cooling systems (centrally ducted, geothermal/water source, and/or swamp coolers)
Unlimited refrigerant recharging at no extra cost
SEER matching at no additional cost
When you have 2-10 HBW as a partner in diagnosing and addressing breakdowns, it can give you more freedom to move onto the next transaction. That's because 2-10 HBW coordinates the diagnosis and repair/replacement, not you.
With weather getting more extreme, having a solution to expensive HVAC problems is crucial. Do the right thing and give your clients something to smile about, even when things break down.
3. Monthly Pay option for more budget protection
Between spiking inflation, low inventory, and relentless competition, more Buyers are cash strapped after purchasing a home. But breakdowns show no mercy, especially to cash-strapped budgets.
With a 2-10 HBW home warranty, you can give your Buyers an even more affordable solution to expensive breakdowns with our Monthly Pay option.
Instead of paying for important coverage all at once and upfront, you can help your clients take more control of their budgets. Monthly Pay is an affordable way for all your Buyers to access home protection, budget protection, and peace of mind.
Helping them protect what matters most when they need it most is an excellent way to expand your footprint and strengthen your reputation.
4. Reimbursements for changing/rekeying locks
A home is a castle to your Buyers. The surest way for them to protect themselves is by changing their locks as soon as possible.
When you provide or recommend a 2-10 HBW home warranty, you can help your Buyers get reimbursed when they change or rekey their locks through 2-10 HBW's Lock & Hardware Program.
Feeling safe in their home is important. Getting money back for taking steps to stay safe is an especially good kind of peace of mind, offered exclusively through 2-10 HBW.
5. Electronics protection via Asurion Home+
Going the extra mile for your clients is another way to do the right thing. 2-10 HBW can help you go the extra mile by providing electronics protection through Asurion Home+.
The Asurion Home+ program covers practically all home electronics. From smart TVs and smartphones to gaming consoles and more, Asurion Home+ can give your clients added financial peace of mind. When you go above and beyond, it helps you stand out that much more.
Conclusion: 2-10 HBW helps you do the right thing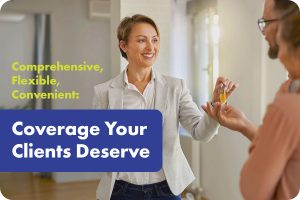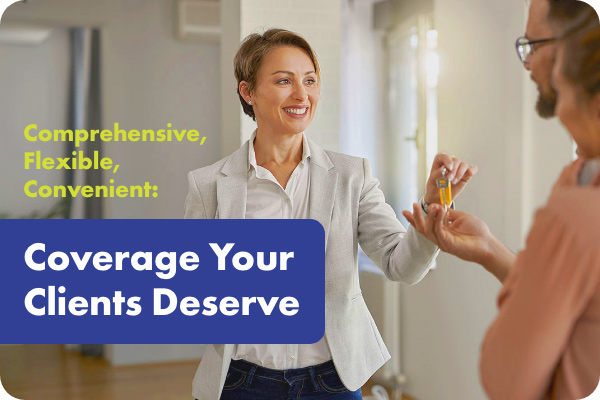 Doing the right thing benefits you and your clients. The strategies above can help you do the right thing as you help your Buyers achieve the American Dream of home ownership.
Buyers need a hero to guide them toward happy home ownership. And agents want a way to protect their transactions and reputations. A 2-10 HBW home warranty can be a powerful way to address these desires.
Go the extra mile for your clients and your business. Attach a 2-10 HBW Home Warranty Service Agreement to every transaction.
2-10 HBW offers comprehensive systems and appliances home warranties to help protect your clients from unexpected repair and replacement costs. Contact us to learn more.
Related content
Millennials Regret Home Buying: Reducing Buyer's Remorse
Give Your Clients the Home Protection They Deserve