There are tons of home warranty providers on the market, but when agents want deep, comprehensive coverage, they choose 2-10 Home Buyers Warranty (2-10 HBW). Here are four reasons why.
Takeaways
2-10 HBW customer service is outstanding, providing three benefits to agents.
2-10 HBW has the most comprehensive HVAC coverage on the market.
Happy Home Lock & Hardware reimburses your clients for changing or rekeying locks.*
Complimentary** Seller coverage, along with more inclusive protection, comes standard.
1. Top-notch customer service
Everyone on the planet says they have great customer service. The difference with 2-10 HBW is that we deliver on that statement, which gives real estate agents several benefits.
First, 2-10 HBW Account Executives are responsive to the needs of real estate agents. That's a big differentiator in a market that's moving as fast as this one.
Second, 2-10 HBW Account Executives are a part of the communities they work in. This vested stake in their territories means that they'll go the extra mile to assure that they're delivering on their promise of dedication to happy home ownership.
Finally, 2-10 HBW Account Executives are readily available for agents. While other home warranty companies may talk a big game about their availability, 2-10 HBW goes beyond by having actual boots on the ground in many markets.
All these facts give you an expert that helps you succeed, move onto the next transaction with confidence, and bolster your strong reputation even more.
2. 2-10 HBW offers the most comprehensive HVAC coverage on the market
It's no secret that HVAC breakdowns are a nightmare for homeowners. They're expensive, complex, and stressful, which could cause buyer's remorse that might impact your reputation.
That's why 2-10 HBW goes above and beyond everyone else to provide the most comprehensive HVAC coverage on the market. Because when you can address a problem many homeowners fear with the absolute deepest solution on the market, it shows your dedication to happy home ownership. That could mean happier clients and more referrals.
When you provide or recommend a 2-10 HBW home warranty, your clients get unlimited refrigerant recharge and recapture, which could help them save big when their air conditioner breaks down. Additionally, 2-10 HBW's SEER matching helps homeowners stay compliant with government regulations at no additional cost.
Reducing the confusion about complex systems can make it much easier for your clients to fall in love with their homes. And when they remember that you helped them do it, it could be a boon for your referral book.
3. Happy Home Lock & Hardware helps your clients save
One of the most important things your clients can do is change or rekey their locks soon after they move in. It maximizes safety and minimizes the chance that someone they don't know could have access to their house.
And when you can incentivize your clients to do this as soon as possible, it does two things for you.
It boosts your reputation as an agent who cares about your clients beyond the sale, which could lead to more referrals.
It provides added value to your clients, which makes you look like even more of a hero. When you provide added value, your clients are more likely to tell people about it.
2-10 HBW's Happy Home Lock & Hardware program incentivizes your Buyers to change or rekey their locks even more.
When your clients change or rekey their locks within 45 days of closing, 2-10 HBW will help reimburse them for it. And unlike other home warranty companies, your clients won't have to pay a Service Fee to do it.
4. Complimentary Seller coverage, plus more inclusive protection
Who doesn't like getting good things for free? With 2-10 HBW, you can provide complimentary Seller coverage with no obligation to purchase.
With the market finally beginning to tilt away from favoring Sellers so heavily, this coverage could help your clients avoid issues if things were to break down while the home is on the market. It may also add peace of mind for Buyers, who value a home that has systems and appliances that are in good working order.
Providing this reassurance could make the buying and selling smoother for both you and your clients. That could mean more time to move on to your next transaction while reducing hitches and hang ups in your sales process.
But that's not all. Unlike many other home warranty companies, 2-10 HBW also provides more inclusive protection for your clients.
Even If Service Fee Guarantee: This guarantee offers extra protection. If a homeowner requests Service and pays a Service Fee, and 2-10 HBW determines that the claim isn't covered, we'll refund the Service Fee at the homeowner's request. Plus, if the same Component breaks down again during the Agreement, we won't charge another Service Fee to fix it.
Higher coverage limits for Sellers:

All home warranty companies have coverage limits

. However, 2-10 HBW's limits for Sellers are higher, which can give Sellers more breathing room if something expensive breaks down.
Additional Refrigerator coverage: Unlike others, 2-10 HBW includes Additional Refrigerator coverage on all plans.
This added value can also improve your clients' experiences with you, which could help you reach new clients by word of mouth and recommendations from happy clients.
Conclusion: Enroll all your homes with 2-10 HBW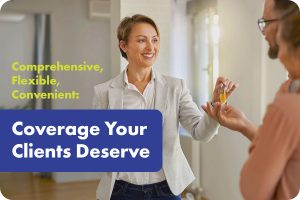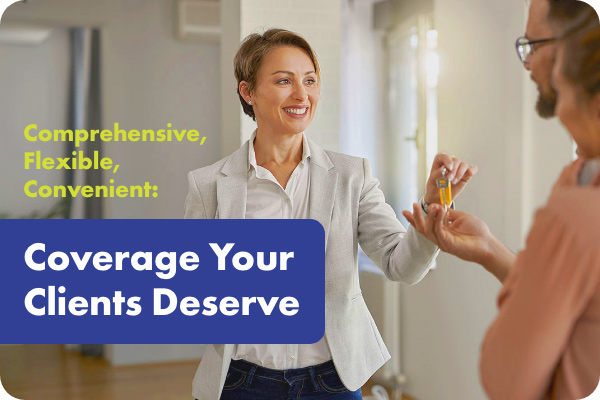 Choosing 2-10 HBW over the rest is how you make your clients' dreams come true. A 2-10 HBW home warranty can extend a positive experience of home ownership, benefiting you and your business.
Your clients need a hero to guide them toward happy home ownership. And you want a way to protect your transactions and reputations. A 2-10 HBW home warranty can be a powerful way to address these desires.
Give your clients and your business the protection they need. Attach a 2-10 HBW Home Warranty Service Agreement to every transaction.
2-10 HBW offers comprehensive systems and appliances home warranties to help protect your clients from unexpected repair and replacement costs. Contact us to learn more.
Related content
5 Ways 2-10 HBW Helps Agents Do the Right Thing
Give Your Clients the Home Protection They Deserve
How to Provide Comprehensive Home Protection to Clients
*All eligible Happy Home Lock & Hardware expenses must be submitted for reimbursement within 45 days after closing to qualify. This program is not applicable on Seller coverage or renewals.
**Complimentary where allowed by law. Seller coverage is subject to all Dollar Limits stated in the Agreement.