Becoming a real estate agent is different in that it isn't like starting a new job—you're starting your own business. One of the best ways to build a good reputation in your region is to become active in the community. It's a great way to meet new people, build your brand, and expand your sphere of influence. Here are a few ideas to get you started.
Get Out and Volunteer
One of the best ways to demonstrate your commitment to the community is to do just that: Prove it. Find ways to volunteer in the community. Sites like Volunteer Match can help you get started.
---
Sponsor a Volunteer Project
Work with your local volunteer center or United Way office to sponsor a volunteer project. This requires a small to moderate budget, but it's a powerful and splashy way to get your name out in the community. Provide advertising to encourage other people to volunteer for your project, t-shirts with your company logo on them for volunteer participants, and pay for supplies.
Most nonprofits struggle for regular operating income, and coming up with funding for an improvement project is incredibly difficult. It might be a small investment for your growing real estate business, but sponsoring a volunteer project can make a huge difference to a struggling nonprofit organization and their clients.
---
Look Into Corporate Social Responsibility
Applying the ideas of corporate social responsibility to your real estate business can reap huge benefits. The idea is to structure your operation and the way you do business to serve a greater social good beyond the interests of your business. This can mean implementing environmentally friendly zero-waste policies in your office to making substantial investments in local organizations to demonstrate your commitment to making your community a better place.
Coverage your clients deserve
Add the industry-leading home service plan to your agent tool kit.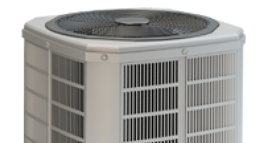 Get Involved With Local Schools
Growing families are a great target market to go after, and the best way to reach them is to get involved with local schools.
Sponsor the school play
Offer to speak to a high school civics class about your business
Start a book drive to benefit the local library
Offer to pay for the football team's uniforms
There are a number of ways to engage with schools and the local educational community, so make contacts, figure out where the needs are and come up with a way to help. When a growing family decides to expand to a larger home, you just might be the first person they contact.