One of the biggest things that real estate agents love about 2-10 Home Buyers Warranty (2-10 HBW) is the extra service that 2-10 HBW provides to help them succeed. Here are three marketing tools that agents love in the 2-10 HBW Agent Portal.
Takeaways
Asurion Home+® adds value for real estate agents.
Personalized marketing collateral helps keep agents top of mind.
Localized Service Agreement brochures help agents educate clients for the happiest home ownership experience.
1. Asurion Home+ helps provide added value
2-10 HBW is working with Asurion to allow you to offer Asurion Home+. This outstanding program lets you share industry-leading home tech solution with your clients.
For less than $1 a day ($24.99 + tax per month), your clients can access one simple plan to protect and support practically all of their home tech, from computers and laptops to other eligible devices.
This coverage complements the industry-leading coverage you provide with a 2-10 HBW Home Warranty Service Agreement (home warranty), which gives your clients the peace of mind they want and deserve.
From TV breakdowns to spills on laptops, Asurion Home+® covers every eligible device. That means that your clients can get coverage:
No matter where they bought the item
No matter the brand
Regardless of how old it is
Even without receipts
Learn more about how to quickly send this superb offer to your clients.
2. Personalize your excellence with 2-10 HBW
2-10 HBW makes it easier for you to provide personalized marketing materials with your name and logo on them.
When you offer a 2-10 HBW home warranty, you're offering the most comprehensive coverage at the best price for your clients. Everyone should know that you're going that extra mile, for the sake of your reputation and referral book.
2-10 HBW makes it easier than ever to get the credit you deserve for being a hero to homeowners.
Through your account in Agent Portal, you can access the industry's best-written monthly newsletters, Maintenance Guide, and Open House Toolkit that you use to help you differentiate yourself.
These value-added communications can position you as an expert who looks out for their clients before, during, and long after the sale, which could bolster your reputation.
You can also give your clients their best shot at happy home ownership with these easy-to-read communications. A big part of happy home ownership is knowing how to maintain the home. With monthly newsletters and a Maintenance Guide that has your name and logo on it, your clients will always know who's looking out for them.
That could mean a stronger reputation and more referrals.
3. Localized Service Agreement brochures are always available
Finally, 2-10 HBW makes it easier for you to provide additional Service Agreement brochures for your clients. These brochures are the actual Service Agreement, not a sample, which contains the full terms of service and coverage details.
You can make it easier for your clients to understand their coverage details and provides the transparency they're looking for with 2-10 HBW, which helps you stand out as a transparent, trustworthy expert.
Providing your clients with the knowledge they need about coverage in their area can do wonders for helping them enjoy home ownership to the fullest. And when you make their home ownership experience the best it can be, your clients may be more likely to spread the word about you far and wide.
Conclusion: Enroll all your homes with 2-10 HBW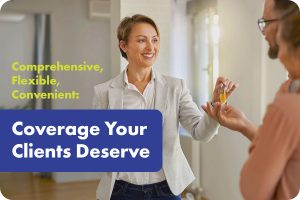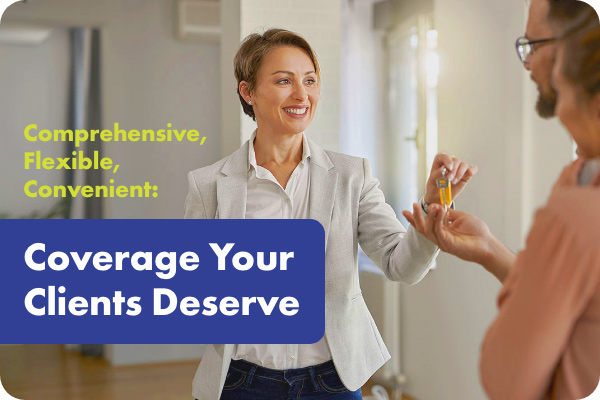 Providing the industry's leading home warranty is just the start of your relationship with 2-10 HBW. We help you go the extra mile for your clients because it's what you want and what you both deserve.
Your clients need a hero to guide them toward happy home ownership. And you want a way to protect your transactions and reputations. A 2-10 HBW home warranty can be a powerful way to address these desires.
Give your clients and your business the protection they need. Attach a 2-10 HBW Home Warranty Service Agreement to every transaction.
2-10 HBW offers comprehensive systems and appliances home warranties to help protect your clients from unexpected repair and replacement costs. Contact us to learn more.
Related content
A New Tool to Help Agents Add Value
Give Your Clients the Home Protection They Deserve