In a recent post, we showed you why inflation is impacting you and your clients. Now, we want to show you how 2-10 Home Buyers Warranty (2-10 HBW) is adjusting to inflation and helping you, too.
Takeaways
2-10 HBW is increasing the price of plans nationwide.
To help you and your clients battle inflation, we're offering our Simple Plan and Monthly Pay option.
2-10 HBW will continue to provide industry-leading HVAC coverage even as the EPA makes monumental changes to SEER ratings.
2-10 HBW is implementing a price increase
Beginning November 3, 2-10 HBW will increase the prices of our Home Warranty Service Agreement (home warranty) for our real estate product. This increase will range between $65 and $80. You can get more specific details on this increase on our dedicated page.
Why is 2-10 HBW increasing prices?
Simply: inflation and dedication to providing high-quality coverage over cutting coverage. Let's start with the inflation side.
Increasing prices due to inflation
Since January 2022, inflation has ranged between about 7% and 9%, causing price spikes. According to Labor Department data, it's the fastest increase in prices since November 1981. And these price spikes affect countless industries. For example, over the last 12 months:
In the housing industry, supply chain issues have made it challenging to supply goods that are in high demand, which has caused price spikes. For example:
On top of that, shortages of materials like semiconductors (which are essential for many home systems and appliances) and labor (especially in the HVAC technician market) have made it more challenging and expensive to repair and replace breakdowns.
To continue to give you the service you and your clients deserve, given inflationary realities, we have to raise our price.
Increasing prices due to dedication to excellent coverage
We had three different ways to approach inflation:
Lower our coverage limits
Cut our coverage
Increase prices
2-10 HBW is dedicated to helping agents differentiate and protect themselves in a challenging market. We're also dedicated to providing unparalleled experiences that improve the experience of home ownership for your clients, which could differentiate you further.
That means we refuse to provide anything less than what you and your clients deserve. Lowering our coverage limits would undoubtedly make home ownership more expensive and less enjoyable for your clients. Cutting our coverage—especially our industry-leading HVAC coverage—would make it less likely for you to stand out.
So, for the sake of our dedication to offering the most comprehensive HVAC coverage in the industry, Happy Home Lock & Hardware, and coverage your clients deserve, we chose to raise prices.
To quote Warren Buffet, "Price is what you pay. Value is what you get."
Since 2-10 HBW is committed to providing great value for the long term, the price increase as a response to inflation ensures we are still providing great value.
Nonetheless, you can still provide your clients with cost control with a 2-10 HBW home warranty.
Provide cost control with the Simple Plan and Monthly Pay
To help you protect your transactions, bolster your reputation, and differentiate yourself by providing cost control strategies after the sale, 2-10 HBW is offering the Simple Plan and Monthly Pay nationwide.
With the Simple Plan, you can provide protection for your clients' HVAC system, water heater, and refrigerator for less than $500 a year. 
With Monthly Pay, your clients have a more flexible way to access affordable home protection. That could help you reduce buyer's remorse, which is often caused by the unexpected costs of breakdowns.
And this is on top of the great benefits you already get to provide, such as:
Happy Home Lock & Hardware.
Complimentary Seller coverage (where allowed by law).
Access to programs that help your clients control the costs of home ownership.
Even better, 2-10 HBW is helping you prepare for SEER rating changes
2-10 HBW offers the industry's leading HVAC coverage. And despite monumental changes to SEER ratings that the EPA will implement in 2023, 2-10 HBW will continue to provide that industry-leading coverage.
Read more about what these changes mean and how 2-10 HBW's coverage can continue to help you stand out in the face of big, expensive HVAC changes.
Conclusion: Enroll all your homes with 2-10 HBW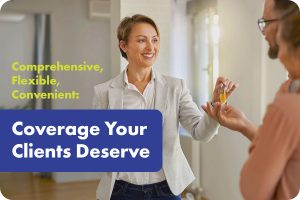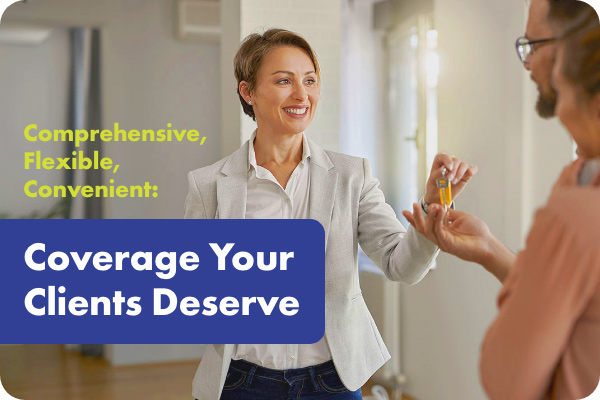 Inflation is affecting us all. Nonetheless, 2-10 HBW's coverage will continue to provide a bedrock of benefits to you and your clients so you can continue to pursue success.
Your clients need a hero to guide them toward happy home ownership. And you want a way to protect your transactions and reputations. A 2-10 HBW home warranty can be a powerful way to address these desires.
Give your clients and your business the protection they need. Attach a 2-10 HBW Home Warranty Service Agreement to every transaction.
2-10 HBW offers comprehensive systems and appliances home warranties to help protect your clients from unexpected repair and replacement costs. Contact us to learn more.
Related content
Why Inflation Is Impacting Homeowners and Agents
How 2-10 HBW Is Evolving With 2023 SEER Regulations