Building your brand has been a popular phrase in marketing for a while. What does it mean, why does it matter, and how can you do it? Today, we'll answer these questions and show you how 2-10 Home Buyers Warranty (2-10 HBW) care help you build and bolster your brand.
What does "building your brand" mean?
Simply, building your brand means raising awareness about who you are, what you do, and why the value you provide matters. That last part is the most important part of building a brand.
Consumers don't just buy things or work with people just because anymore. Many people want to know the brands they work with intimately, and they want to know how those brands make their lives more fulfilling. You need to show them not just how you provide value but also why it matters to them.
Why is building your brand important?
Foremost, your prospects demand it. It's not enough for you to know how to find or sell a house. Buyers and Sellers expect you to understand their individual needs, even if they aren't entirely clear on what they want or need. This can make building your brand challenging but not impossible.
One good way to understand why a brand is important relates to how you'll find business in the first place. In essence, your brand is what people say about you when you aren't around. In other words, your brand is crucial to your ability to get referrals.
How to build a strong brand
There are tons of ways to build your brand. But let's focus on the core of building a strong brand. By implementing these ideas, you'll have a solid foundation for your brand. You can then fine-tune how you build your brand to amplify your strengths and shore up your weaknesses.
1. Know your audience
If you don't know your audience, it's impossible to connect with them authentically. If you're brand new to real estate, start by determining whom you're trying to help. For example, first-time Buyers likely have different needs and wants than someone who's purchasing their third home.
When in doubt, don't hesitate to see how other successful agents in your company target their prospects. Additionally, you can use social media to see what your competitors are doing. That can give you an idea about the kinds of homeowners you want to target, and how to target them differently (and more effectively) than your competitors.
2. Be consistent in your communications
It's important to stay true to your identity, and that starts by being consistent in your communications. In many cases, the online ads, direct mail pieces, blog posts, and social media posts you craft will be the first things your prospects see when learning about you. If you use too many different tones or voices, it'll be impossible for them to figure out what you're trying to tell them. Worse still, they might assume you don't know what you're doing at all.
While it's OK to test different messaging, once you've found a voice and tone that work, stick with them across your communications. One of the goals of building a brand is to make how you communicate authentic to you. That way, when people see or read something from you, they immediately think, "I know this person and I like them."
An often overlooked aspect of consistent communication is being technically sound in your communications. This means minimizing things like typos and grammar errors, and knowing which words to use, when to use them, and why. Prospects and clients will not do the work of trying to figure out what you want to tell them for you. You must make it as easy as possible for them to understand your point.
3. Show what makes you different
Differentiating yourself is the hardest part of building a brand. But taking the two prior steps can make it easier.
When you know your audience, it helps shave away at the things you need to say and do to appease them. When you're consistent in your communications, it makes prospects more likely to engage with you. These facts can give you in-depth information about what your audience wants, needs, and isn't getting elsewhere.
With this information in hand, you can begin to show prospects and clients how you fulfill their wants and needs in ways no one else does.
4. Stay in front of your audience
It's not enough to reach out to prospects every once in a while. You need to stay in front of them without being overbearing.
There are several ways to do this.
Create content—such as blog posts or newsletters—for your audience regularly (weekly, every other week, monthly) and stick to a schedule.
Invite people to join your emailing list for things like tips, discounts, and prizes.
Set up a social media account for yourself that accentuates your brand. If you're funny, be funny. If you have expert knowledge in a niche area, use that uniqueness to set yourself apart.
Always be trying to help your audience do something. Even if they aren't interested in buying or selling right now, you can provide value by staying in front of them with useful materials.
2-10 HBW can help you build your brand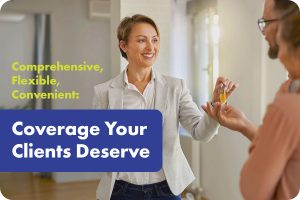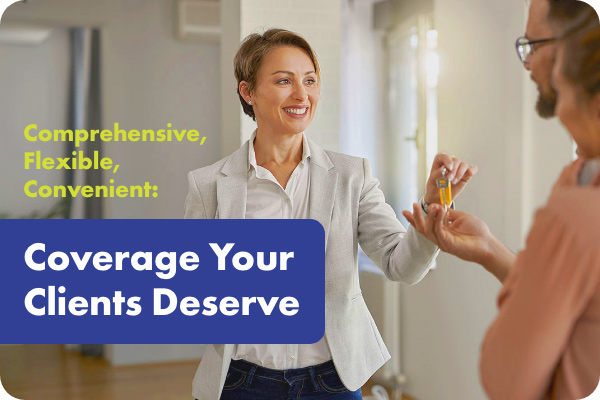 As an industry leader in home warranty protection, 2-10 HBW can help you build your brand.
For Sellers, 2-10 HBW can make you the "agent who protected my transaction." Our Seller coverage is complimentary (where allowed by law) and protects Sellers against systems and appliances breakdowns when the house is on the market. That can keep transactions on track and reduce the likelihood that your Seller will need to spend their own time and money fixing things they'll never use again.
For Buyers, providing or recommending Buyer Coverage comes with all sorts of brand-building benefits.
Protects their budgets against breakdowns so soon after they spend a large sum of money buying
Provides perks like the Appliance Discount Program (discounts on name-brand appliances) and our Lock & Hardware Program (reimburses homeowners for changing their locks and hardware within 45 days after they move in) to help them settle into their new home
Positions you as a long-term ally by showing you'll help them succeed even after the transaction's complete
2-10 HBW offers comprehensive systems and appliances home warranties to help protect your clients from unexpected repair and replacement costs. Contact us to learn more.
Related content
How to Create Authentic Content for Clients and Prospects
5 Steps to Creating Authentic Content for Clients