Like a phoenix rising from the ashes, Buyer incentives are re-emerging in transactions. As a successful agent, you can give your Buyers and Sellers an edge by evolving with the market with help from 2-10 Home Buyers Warranty (2-10 HBW). Here's how.
Takeaways
Buyer incentives became more common toward the end of 2022 and will likely remain in 2023.
Warranties on appliances are one of the most popular incentives to offer.
A 2-10 HBW Home Warranty Service Agreement (home warranty) can give you an incentivization edge while protecting your transactions and bolstering your reputation.
The data on incentives
According to Redfin:
A record share of home sellers [is] giving concessions to Buyers. Buyers received concessions—such as money for repairs and mortgage-rate buydowns—in a record 42% of home sales in the fourth quarter, up from 31% a year earlier. Pandemic boomtowns including Phoenix and Las Vegas saw among the biggest increases in concessions.
This is a massive shift. Additionally, experts predict that providing incentives will continue throughout 2023.
Which incentives are most popular?
According to the Redfin report, the most popular Buyer incentives include:
Rate buy-downs.
Cash for repairs or closings.
Warranties on household appliances.
In the past, home warranties were the most popular Buyer incentive, especially in boomtowns in the West and Southwest.
The newest data from Redfin show that most metro areas are offering Buyer incentives again, which positions home warranties to be a difference maker for agents, Buyers, and Sellers.
How a 2-10 HBW Home Warranty helps
Where to begin? A 2-10 HBW Home Warranty can do so much for agents, Buyers, and Sellers. Let's focus on three major benefits a 2-10 HBW Home Warranty can offer.
1. Helps address buyer's remorse
First, buyer's remorse is still incredibly high. One of the main causes of buyer's remorse is the high price of maintenance and other unexpected costs. This includes unexpected breakdowns to home systems and appliances.
A 2-10 HBW Home Warranty can help reduce the costs of unexpected breakdowns for Buyers. This speaks directly to a pain point Buyers have. Plus, it helps sweeten a deal when Sellers offer a home warranty to protect Buyers after the sale.
Better still, Buyers can access the 2-10 HBW Maintenance Guide when they have a 2-10 HBW Home Warranty. This guide can show Buyers how to maintain their home's systems and appliances, which could help reduce the likelihood of breakdowns.
2. Protects Buyers and Sellers against the unexpected
Second, Seller Coverage can help protect the transaction when items break down unexpectedly. When Buyers have peace of mind that they won't be inheriting a major, covered problem, it can smoothen the transaction and make you look like a hero.
Few things can derail a sale worse than an unexpected HVAC breakdown or plumbing problem. With Seller Coverage, you can offer a solution to potential problems that makes your Sellers' homes look even more attractive.
Better still, Seller Coverage is complimentary.*
3. Includes industry-leading HVAC coverage
Finally, heating and cooling regulations are constantly changing. Fortunately, 2-10 HBW offers the industry's leading HVAC coverage that evolves with regulations.
2-10 HBW HVAC coverage includes SEER matching for compatibility, unlimited refrigerants, and no trade limits. This can greatly reduce out-of-pocket costs to address HVAC breakdowns for your Buyers and Sellers.
Additionally, HVAC coverage applies no matter how old the system is and no matter what current regulations require. With regulations slated to change yet again in 2025, a 2-10 HBW Home Warranty can be a powerful tool to protect your clients, along with your transactions and reputation.
Conclusion: Enroll all your homes with 2-10 HBW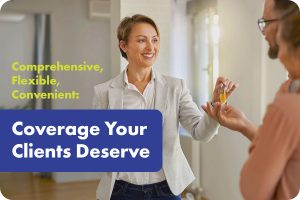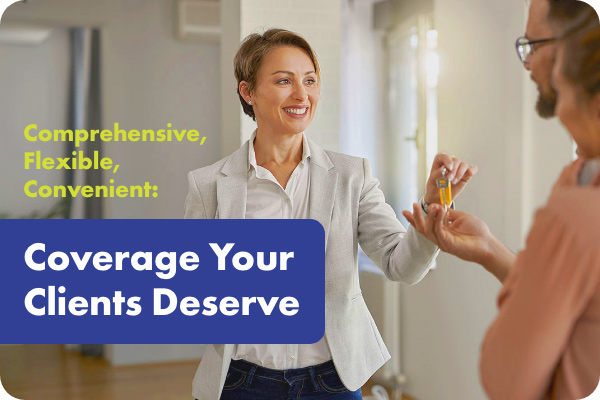 The pendulum of the housing market never stops swinging. To give your Buyers and Sellers an advantage—and to protect your transactions and bolster your reputation—make sure you're taking the right step of offering a 2-10 HBW Home Warranty, which includes the industry's leading HVAC coverage and more.
Providing a trustworthy home warranty is just the start of your relationship with 2-10 HBW. We help you go the extra mile for your clients because it's what you want and what you both deserve.
Your clients need a hero to guide them toward happy home ownership. And you want a way to protect your transactions and reputations. A 2-10 HBW Home Warranty can be a powerful way to address these desires.
Give your clients and your business the protection they need. Attach a 2-10 HBW Home Warranty Service Agreement to every transaction.
2-10 HBW offers comprehensive systems and appliances home warranties to help protect your clients from unexpected repair and replacement costs. Contact us to learn more.
Related content
How 2-10 HBW Is Adjusting to Inflation and Helping You, Too
2-10 HBW Helps Agents Evolve With 2023 SEER Regulations
Why Real Estate Agents Are Switching to 2-10 HBW
*Where allowed by law. Seller Coverage is $60 in Florida and includes A/C and Heat Pump coverage. See Service Agreement for details.