Home Buyers need agents who are willing to go the extra mile in a tough market. Once you help them find their dream home, there are three things you can do to go the extra mile for home protection. Let 2-10 Home Buyers Warranty (2-10 HBW) be your partner in going the extra mile for your clients.
1. Attach a Home Warranty Service Agreement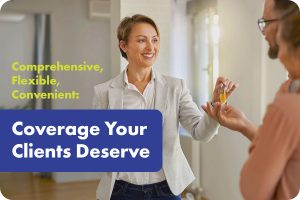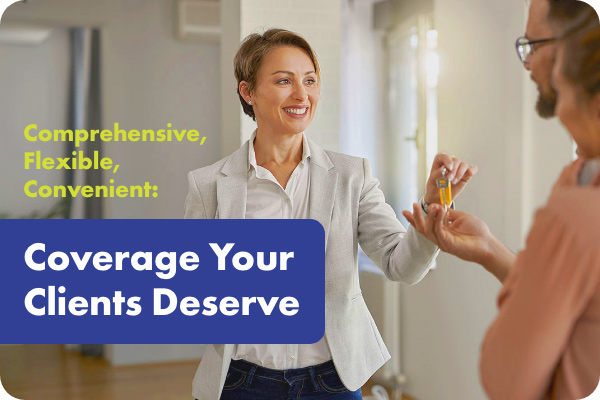 Affordability of housing is a constant challenge. Many Buyers underestimate how much home maintenance and major breakdowns can cost. According to both Bankrate and NPR, the costs of maintenance, coupled with the costs to address unexpected breakdowns, are a huge reason for buyer's remorse.
This remorse can damage your relationships and reputation. However, you could address this problem before it becomes a problem by attaching a 2-10 HBW Home Warranty Service Agreement (home warranty).
2-10 HBW offers the most comprehensive HVAC coverage on the market. This includes unlimited refrigerant recapture and recharge. And there's more.
Providing or recommending a 2-10 HBW home warranty can cover some of the most expensive kinds of breakdowns. From water heaters to kitchen appliances and more, you can protect your Buyers against the high costs of major breakdowns to important home items.
A 2-10 HBW home warranty can provide a financial safety net for your Buyers when they need it most. It can also help you protect and bolster your reputation as an agent willing to go the extra mile. That can be a boon to your referral book.
2. Help your clients stay safe with Lock & Hardware changes
Changing locks is an important first step to happy home ownership. With a 2-10 HBW home warranty, you can help your clients get reimbursed for taking this important first step.
On top of industry-leading coverage, a 2-10 HBW home warranty offers the Lock & Hardware program. When your clients change or rekey their locks and hardware (or have a locksmith do it), they can become eligible for a reimbursement.
Getting paid to stay safe is an incredible feeling, and you can position your clients to do just that with 2-10 HBW.
3. Give your clients peace of mind about home electronics
When you provide or recommend a 2-10 HBW home warranty, you're already going the extra mile. Sometimes, you want to do even more. 2-10 HBW can help you do that by protecting your clients' home electronics through our partnership with Asurion.
The Asurion Home+ program covers practically all home electronics. From smart TVs and smartphones to gaming consoles and more, Asurion Home+ can give your clients added financial peace of mind. It also shows that you're looking out for your clients holistically, which can benefit your reputation.
Be the hero your clients need
Home Buyers need a hero to guide them toward happy home ownership. And agents want a way to protect their transactions and reputations. A 2-10 HBW home warranty can be a powerful way to address these desires.
Go the extra mile for your clients and your business. Attach a 2-10 HBW Home Warranty Service Agreement to every transaction.
2-10 HBW offers comprehensive systems and appliances home warranties to help protect your clients from unexpected repair and replacement costs. Contact us to learn more.
Related content
Can You Attach a Home Warranty After Closing?
5 Selling Points a Home Warranty Adds to Your Marketing