With the heat receding and the leaves falling, there's no better time for homeowners to do some preventative home maintenance. Fall is a great time for you to remind your clients of some easy and valuable home maintenance tips. Share these three simple home maintenance tips from 2-10 Home Buyers Warranty (2-10) with your clients to keep their homes in tip-top shape and keep yourself top of mind.
Drain the Water Heater
One of the worst experiences for homeowners is when their water heater breaks down in the winter. Lots of times, these breakdowns result from mineral buildup. Fortunately, homeowners can avoid this common problem by simply draining their water heater's tank. And with the weather cooling off, there's no better time to do it.
Encourage your clients to drain their water heater before the weather gets too cold. The reason for this is twofold.
First, many homeowners will need to run a hose from their water heater to the outside of their home. That's not only not fun to do in the cold weather but also can create slippery conditions outside.
Second, waiting too long to drain the water heater can make homeowners feel like they can do it later, when it gets warm out. This can lead them to constantly push it off until the water heater breaks down.
For a guide on how to best drain a tank water heater, share this article with your clients!
---
Clean and Clear Debris From Around the Outdoor Cooling Unit
Something many homeowners forget to do as the weather cools is clean around their outdoor air conditioner. Throughout the summer, it's likely that grass clippings and other yard waste began collecting in and around the unit. And as the weather continues to cool, fallen leaves and even animal nests may start to gather.
Before they hunker down for the winter, recommend that your clients clear debris, yard waste, and nests from their air conditioner. You can also suggest that they give the unit a strong spray with the garden hose to remove caked dirt. This can help prevent air conditioner breakdowns when the weather warms up again.
Coverage your clients deserve
Add the industry-leading home service plan to your agent tool kit.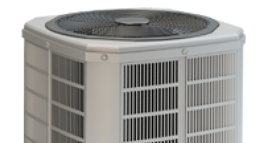 Change Air Filters and Consider an HVAC Cleanout
Fall is a great time to remind your clients to change their air filters. If they used their air conditioner over the last couple months, it's especially important to change the filters. With all the allergens circulating throughout the summer, it's likely that their air filters aren't as effective as they were at the beginning of the season. Clean filters mean cleaner air. With winter around the corner and even more time indoors, the more effective the filters, the more comfortable your clients will be.
Additionally, you might recommend a full HVAC cleanout for some of your clients. This may be especially useful for homeowners who have suffered through smoke from wildfires.
---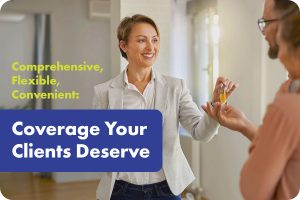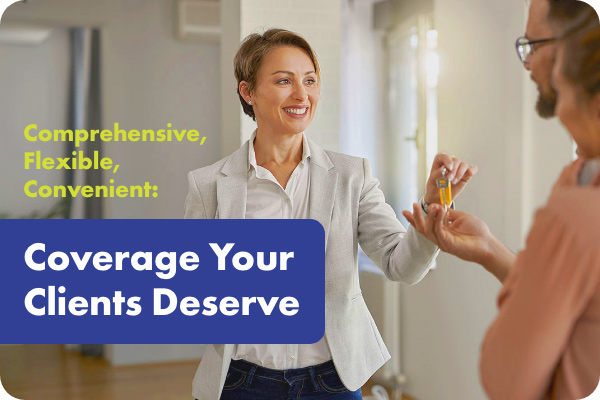 Bonus Tip: Recommend Home Warranty Coverage
Sharing these tips is a good way to help your clients avoid costly breakdowns to their systems and appliances. But sometimes, even with the best maintenance, things will still break down. Before that happens, a 2-10 Home Warranty can give your clients peace of mind that if something breaks down, they have a cost-effective solution to address it.