In January 2023, the Environmental Protection Agency (EPA) began to enforce changes to seasonal energy efficiency ratio (SEER) ratings for heating and cooling (HVAC) systems in the United States. As the industry leader in HVAC coverage, 2-10 Home Buyers Warranty (2-10 HBW) will continue to provide the market's most comprehensive HVAC coverage in real estate transactions, including SEER matching and unlimited refrigerants.
Read on for more information about what's changing, why it matters, and how 2-10 HBW can help you throughout the changes.
Takeaways
The EPA has increased SEER rating requirements nationwide, which may improve efficiency and reduce emissions but could increase costs for homeowners to repair or install new systems.
The landscape for HVAC is always evolving, and 2-10 HBW will continue offering industry-leading HVAC coverage despite these changes.
Your clients can rest assured that with 2-10 HBW, the most critical elements of HVAC coverage come Standard.
What exactly is changing?
SEER ratings are a measure of efficiency—the higher the unit's rating, the more efficient and environmentally friendly it is. However, systems with higher SEER ratings are also more expensive to repair or replace. Due to EPA regulations, SEER ratings across the country are rising by one point. The old minimums were 13–14, and the new minimums will be 14–15 for heating and cooling systems.
This means that many of the current HVAC systems on the market will no longer be compliant and cannot be sold or installed beginning in 2023. With greater minimum efficiency comes a bigger price tag. If your client has an HVAC breakdown, will your go-to home warranty have them covered?
While the implications and rules guiding the changes aren't yet set in stone at a local level, there's one thing agents can count on: 2-10 HBW will continue to evolve with these regulations and provide the industry's leading HVAC coverage.
Why the changes matter to agents
Your clients rely on you to provide top-notch service and answers to complex questions. They want to know their new home is covered no matter how old the HVAC system is, and no matter what current regulations require. With 2-10 HBW, you can help them tackle the issue of changing HVAC regulations affecting one of their most important and THE MOST expensive system.
So, what happens if your clients experience a breakdown but can't (or don't want to) replace their entire system out of pocket?
When you cover your clients with a Home Warranty Service Agreement (home warranty) from 2-10 HBW, you get the industry's most comprehensive HVAC coverage, including SEER matching for compatibility, unlimited refrigerants, and no trade limits. These critical coverage items will help them reduce out-of-pocket costs to address breakdowns for as little as the cost of one Service Fee.
With less coverage or going it alone, homeowners are currently paying retail rates of $3,315* to replace an air conditioner and $7,070* for a full system replacement. Manufacturers aren't ready to share 2023 pricing yet, but with continuing inflation and more efficient systems, the prices will likely go up.
A 2-10 HBW home warranty is a true differentiator in your toolbox because it shows your dedication to happy home ownership, even after the sale.
When clients feel like you're always there for them, you're more likely to receive glowing referrals.
How 2-10 HBW helps
For many years, agents have trusted 2-10 HBW to provide the industry's leading HVAC coverage. This protection helps them bolster their reputation, which could lead to more referrals. It also contributes to lowering the cost of home ownership, which is crucial to a good experience for your clients.
While these changes may seem like a fly in the ointment, you can rest assured that 2-10 HBW will continue to provide industry-leading HVAC coverage, including SEER matching and unlimited refrigerants, as these changes are implemented.
More changes ahead in 2025
The changes to SEER ratings aren't the only regulatory change on the horizon. In 2025, refrigerants (the chemicals used for cooling air) will be changing. Much like we saw with R-22 (Freon), R-410A will be phased out with a moratorium on production or import of new R-410A. As of 2025, the only available R-410A will be recycled, and those programs are currently thin on the ground. This refrigerant change has a lot of unknown variables, but as the market evolves, we plan to keep educating our team and our clients.
As the industry leader, 2-10 HBW will continue to evolve with these changes as well to help you provide the best coverage on the market for your clients.
Conclusion: Enroll all your homes with 2-10 HBW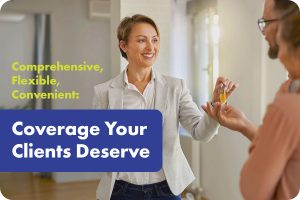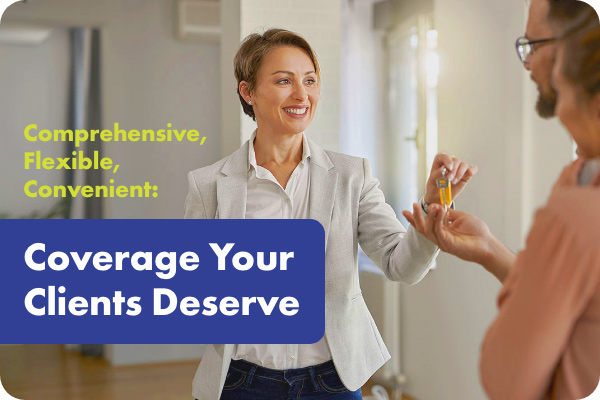 Regulations are set to change. Despite the changes, 2-10 HBW's coverage will continue to provide a bedrock of benefits to you and your clients, evolving with the changes so you can continue to pursue success.
Your clients need a hero to guide them toward happy home ownership. And you want a way to protect your transactions and reputations. A 2-10 HBW home warranty can be a powerful way to address these desires.
Give your clients and your business the protection they need. Attach a 2-10 HBW Home Warranty Service Agreement to every transaction.
2-10 HBW offers comprehensive systems and appliances home warranties to help protect your clients from unexpected repair and replacement costs. Contact us to learn more.
Related content
3 Marketing Tools Agents Love in the 2-10 HBW Agent Portal
Why Real Estate Agents Are Switching to 2-10 HBW
5 Ways 2-10 HBW Helps Agents Do the Right Thing
*National averages based on data collected in November 2021. Costs in your area may vary.