Dishwasher
home warranty coverage
After a nice meal after a long day, the last thing you need is a dishwasher breakdown. With a home warranty plan from 2-10 Home Buyers Warranty (2-10 HBW), you can bask in the glow of knowing that you're protected against dishwasher breakdowns.
or

Continue a previous quote
1Statistics derived from 2019 data. Based on estimated average retail repair costs and observed claims experiences of 2-10 HBW customers.
2National averages based on data collected in November 2021. Costs in your area may vary.
**Service Fee per approved claim. See service agreement for all coverage details, limitations, and exclusions.
Why purchase a home warranty plan for your dishwasher?
Your dishwasher takes some of the work out of your already busy day. When it breaks down, it not only forces you to drop everything to fix it but also can cause serious problems with your other home systems and home appliances through leaks, flooding, and clogging.
A home warranty plan from 2-10 HBW helps you avoid those hassles.
We help homeowners find quality contractors to address dishwasher breakdowns, saving you time and frustration.
Our home warranty plans can also reduce the costs to repair or replace broken-down dishwashers.
Which parts of my dishwasher does a home warranty commonly cover?
Covered
dishwasher components*
Control board, heating element, motor/pump assembly, spray arm, water supply valve.
Excluded
dishwasher components*
Handles, hinges, racks, baffles, baskets, rollers, tub and interior lining, springs, drain pump, pump kit, latch assemblies, and soap dispensers. Dishwashers that are not located in the primary kitchen.
*Coverage and excluded components listed are shown as example coverage. Purchasing additional options may remove some exclusions. Refer to your Home Warranty Service Agreement for specific coverage details, exclusions, and dollar limits.
Helpful hints and solutions for troubleshooting common dishwasher breakdowns
What's wrong with my dishwasher?
To get the most out of your home warranty plan (and to save your Service Fee for the toughest-to-solve breakdowns), you'll want to do routine maintenance!
To the right, we've included some troubleshooting tips for when your dishwasher breaks down. Use these recommendations, along with your dishwasher's instruction manual, to perform maintenance and try to get it running right away!
If these tips don't help and you have active dishwasher coverage with 2-10 HBW, we can help! Just log in to your Homeowner Portal account at 2-10.com/homeowner, check your service contract, and file a claim if you have dishwasher coverage!
Don't have a home warranty? Protect your home and budget with coverage from 2-10 HBW.
Possible Cause
Possible Solution
The door is not closed properly
Be sure the door is properly closed and latched
Be sure the unit is plugged in properly and reset the breaker
The door latch is defective
Inspect the door latch, repair or replace as necessary
The control selector is in the wrong position
Adjust the control to the correct "Start" position
Possible Cause
Possible Solution
The water filter is clogged
If equipped, clean the intake water filter
The overflow switch is defective
If the switch sticks in the "full" position the unit will not fill with water, Replace the switch
The water valve is not on
Make sure the valve in the feed line is on, Track the feed line until you find the valve
Possible Cause
Possible Solution
A spray arm is hitting the dishes
Make sure the dishes do not obstruct the spray arm(s)
A knocking sound occurs from a defective water intake valve
Replace the water intake valve
Possible Cause
Possible Solution
Soap buildup is interfering with proper operation
Remove soap buildup and clean with vinegar
Make sure the lid is not obstructed
Possible Cause
Possible Solution
There may be a problem with the heating element
Make sure all the electrical connections around the element are secure and clean the element with vinegar
Possible Cause
Possible Solution
Make sure the seal is clean and free of any soap buildup or waste, Clean or replace as necessary
The hose clamps are loose
The door hinges have failed
Replace the door hinges to regain a tight fit of the door
Excessive soapsuds caused from liquid soap
Switch to a powder detergent
9 years
The average dishwasher lasts 9 years*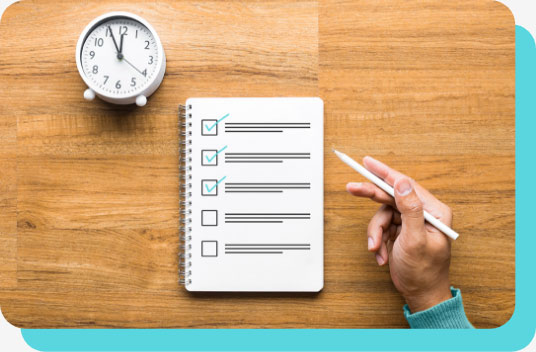 How can I make my dishwasher last longer?
Keeping up on maintenance helps increase the life span of your dishwasher.
Use vinegar to remove mineral deposits from the heating element.
Keep the spray arm clean and free of any soap buildup.
When loading, be sure the dishes do not interfere with the movement of the spray arm.
Periodically use a rinse agent to minimize soap film.
Use a granular soap over a liquid soap. Granular soaps produce fewer suds, which reduces the likelihood of water dripping from the door.
Check for any sign of leaks or water stains on the floor.
*Average life span data from National Association of Home Builders/Bank of America Home Equity, Study of Life Expectancy of Home Components.
Why choose a home warranty plan from 2-10 HBW?
A home warranty is an incredible tool for keeping your budget on track. Here's why you should choose 2-10 HBW to protect your home!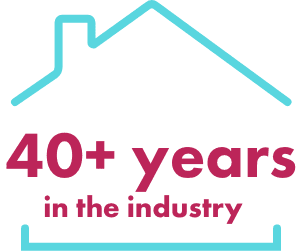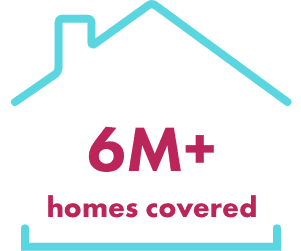 Explore warranty coverage for more systems and appliances
Protect your dishwasher today!
Purchasing a Home Warranty Service Agreement from 2-10 HBW with dishwasher coverage is easy!
or

Continue a previous quote