Built-in Microwave
home warranty coverage
A built-in microwave oven is great for a quick and hot meal or snack. But when it breaks down, it's a hassle. Fortunately, a home warranty plan from 2-10 Home Buyers Warranty (2-10 HBW) can help get your built-in microwave up and running again.
or

Continue a previous quote
1Statistics derived from 2019 data. Based on estimated average retail repair costs and observed claims experiences of 2-10 HBW customers.
2National averages based on data collected in November 2021. Costs in your area may vary.
**Service Fee per approved claim. See service agreement for all coverage details, limitations, and exclusions.
Why purchase a home warranty plan for your built-in microwave?
A built-in microwave makes cooking quick and convenient. When it breaks down, it can put meals and your life on hold. And because they're built in, it can be challenging for you to address alone.
A home warranty plan from 2-10 HBW takes the hassle out of built-in microwave breakdowns.
When your built-in microwave breaks down, we do the hard work of finding and vetting trustworthy, local contractors to address the problem. That means more time for you to get things done.
A home warranty plan can also save you out-of-pocket costs to repair or replace your microwave after a breakdown.
Working with a reliable home warranty company like 2-10 HBW helps you avoid the hassles of microwave breakdowns.
Which built-in microwave parts does a home warranty commonly cover?
Covered
built-in microwave components*
Capacitor, clock, control board, cooling fan motor, diode, door assembly/glass, fuse, interior lining, magnetron, microwave emitter antenna, platforms, rollers, shelves, touch pad, transformer, turn table, wave guide, and wave stirrer.
Excluded
built-in microwave components*
Trim kits, hinges, meat probe assemblies, rotisseries. Portable, countertop, or non-built-in microwaves.
*Coverage and excluded components listed are shown as example coverage. Purchasing additional options may remove some exclusions. Refer to your Home Warranty Service Agreement for specific coverage details, exclusions, and dollar limits.
Helpful hints and solutions for troubleshooting your built-in microwave breakdown.
What's wrong with my microwave?
To get the most out of your home warranty plan (and to save your Service Fee for the toughest-to-solve breakdowns), you'll want to do routine maintenance!
To the right, we've included some troubleshooting tips for when your microwave breaks down. Use these recommendations, along with your microwave's instruction manual, to perform maintenance and try to get it running right away!
If these tips don't help and you have active microwave coverage with 2-10 HBW, we can help! Just log in to your Homeowner Portal account at Homeowner Portal account, check your service contract, and file a claim if you have microwave coverage!
Don't have a home warranty? Protect your home and budget with coverage from 2-10 HBW.
Possible Cause
Possible Solution
Make sure the unit is plugged in. Check and reset the breaker s properly closed and latched.
Possible Cause
Possible Solution
A programming sequence was entered improperly
Press "Clear" on the touchpad and re-program
Possible Cause
Possible Solution
There is metal or metallic trim on an item in the unit
Remove metal or metal-trimmed items from inside the unit
The unit was turned on with nothing in the unit
Make sure you always have an item in the unit when you turn it on
9 years
The average life span of a microwave is 9 years*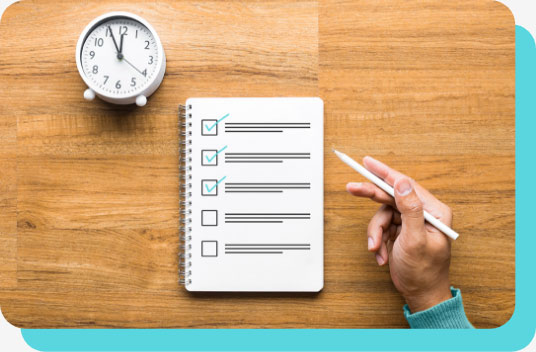 How can I make my microwave last longer?
Keeping up on maintenance helps increase the life span of your microwave.
Do not use any containers or dishes that are metal, or have any kind of metal trim or edging
Clean the interior with a diluted soap solution or baking soda. An abrasive cleaner may damage the lining and expose metal, causing the unit to fail.
*Average life span data from National Association of Home Builders/Bank of America Home Equity, Study of Life Expectancy of Home Components.
Why choose a home warranty plan from 2-10 HBW?
A home warranty is an incredible tool for keeping your budget on track. Here's why you should choose 2-10 HBW to protect your home!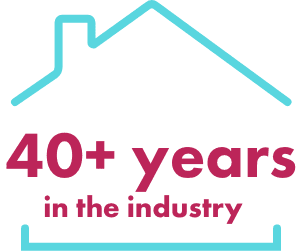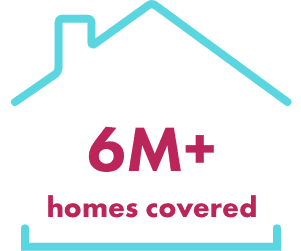 Explore warranty coverage for more systems and appliances
Protect your microwave today!
Purchasing a Home Warranty Service Agreement from 2-10 HBW with microwave coverage is easy!
or

Continue a previous quote