Roof Leak
home warranty coverage
A leaky roof is a disaster waiting to happen. Luckily, you can prevent costly repairs by adding roof leak coverage to your home warranty plan from 2-10 Home Buyers Warranty (2-10 HBW)!
or

Continue a previous quote
Why purchase a home warranty plan for roof leaks?
Your roof is one of the most important parts of your house. It not only defends against harsh conditions but also maintains the structure of your home while enhancing curb appeal.
When you include the roof leak option in your home warranty plan, 2-10 HBW's got you covered (literally!).
Keep your roof—and your wallet—happy and healthy. Get your free, no-obligation quote today!
When does my home warranty's roof leak coverage apply?
Covered
roof leak components*
Water leaks that occur in the roof located over the Serviceable Area, provided the leaks are the result of rain and/or normal wear and deterioration, and the roof was watertight and in good condition at the Effective Date of coverage. Flashing.
Excluded
roof leak components*
Gutters; chimneys; vent and drain lines; roof-mounted installations; leaks over decks or balconies; leaks resulting from any of the following: missing and/or broken shingles or tiles, damage due to persons walking or standing on the roof, construction or repairs not performed in a workmanlike manner, failure to perform normal roof maintenance.
*Roof leak coverage is available as an additional purchased option. Coverage and excluded components listed are shown as example coverage. Refer to your Home Warranty Service Agreement for specific coverage details, exclusions, and dollar limits.
Helpful tips and solutions for common causes of roof leaks
Why is my roof leaking?
To get the most out of your home warranty plan (and to save your Service Fee for the toughest-to-solve breakdowns), you'll want to do routine maintenance!
We've included some troubleshooting tips for when your roof leaks. Use these recommendations to perform maintenance, but be careful when working on your roof! Always be sure to have a partner spotting you.
If these tips don't help and you have active coverage with 2-10 HBW, we can help! Just log in to your Homeowner Portal account at 2-10.com/homeowner, check your service contract, and file a claim if you have roof leak coverage!
Don't have a home warranty? Protect your home and budget with coverage from 2-10 HBW.
Possible Cause
Possible Solution
Re-secure with roofing cement (in warm weather if possible)
Damaged or missing shingles
Replace damaged or missing shingles
20 years
The average asphalt shingle roof lasts 20 years*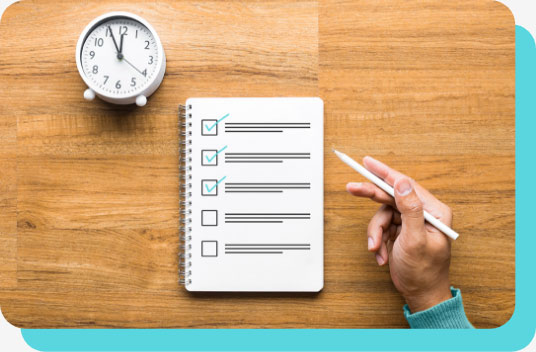 How can I make my roof last longer?
Helpful hints and solutions for troubleshooting common roof leak causes.
Replace damaged shingles
Avoid walking on your roof unless absolutely necessary
Clear your gutters at least once a year to prevent ice dams or gutter clogs.
Use our guide to help!
*Average life span data from National Association of Home Builders/Bank of America Home Equity, Study of Life Expectancy of Home Components.
Why choose a home warranty plan from 2-10 HBW?
A home warranty is an incredible tool for keeping your budget on track. Here's why you should choose 2-10 HBW to protect your home!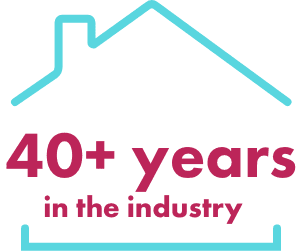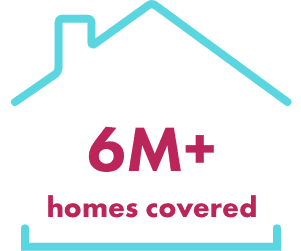 Explore warranty coverage for more systems and appliances
Protect your roof today!
Purchasing a Home Warranty Service Agreement from 2-10 HBW with roof leak coverage is easy!
or

Continue a previous quote