Refrigerator
home warranty coverage
A home warranty plan from 2-10 Home Buyers Warranty (2-10 HBW) can protect your fridge against breakdowns and let you get back to living.
or

Continue a previous quote
1Statistics derived from 2019 data. Based on estimated average retail repair costs and observed claims experiences of 2-10 HBW customers.
2National averages based on data collected in November 2021. Costs in your area may vary.
**Service Fee per approved claim. See service agreement for all coverage details, limitations, and exclusions.
Why purchase a home warranty plan for your refrigerator?
You use your fridge more often than most of your home appliances. That means it's more likely to break down, which can spoil your food, your plans, and your budget.
A home warranty plan from 2-10 HBW can help you avoid those problems. From vetting contractors to greatly reducing your out-of-pocket costs, 2-10 HBW is a home warranty company you can trust to take the burden of breakdowns off your shoulders.
Which refrigerator parts does a home warranty commonly cover?
Covered
refrigerator components*
Ice maker, ice crusher, beverage dispenser, compressor, compressor fan, condenser coils, defrost heater, defrost timer, door gasket, door switch, drain pan, evaporator coils, evaporator fan, temperature controls, handles, hinges, water supply lines and respective equipment.
Excluded
refrigerator components*
Refrigerator doors, hinges, glides, racks, shelves, interior thermal shells, insulation/interior liner/door liner, food spoilage, and freezers that are not an integral part of the kitchen refrigerator. Multimedia center including technology convenience items like LCD screens, Wi-Fi, and cameras.
*Coverage and excluded components listed are shown as example coverage. Purchasing additional options may remove some exclusions. Refer to your Home Warranty Service Agreement for specific coverage details, exclusions, and dollar limits.
Helpful hints and solutions for troubleshooting your refrigerator breakdown.
What's wrong with my refrigerator?
To get the most out of your home warranty plan (and to save your Service Fee for the toughest-to-solve breakdowns), you'll want to do routine maintenance!
We've included some troubleshooting tips for when your refrigerator breaks down. Use these recommendations, along with your fridge's instruction manual, to perform maintenance and try to get it running right away!
If these tips don't help and you have active coverage with 2-10 HBW, we can help! Just log in to your Homeowner Portal account, check your service contract, and file a claim if you have refrigerator coverage!
Don't have a home warranty? Protect your home and budget with coverage from 2-10 HBW.
Possible Cause
Possible Solution
Check fuse box/circuit breaker
Possible Cause
Possible Solution
The unit may not be level
The drain pan is rattling
Make sure the pan is not touching the sides or the compressor
The fan blades are hitting something
Make sure the fan blades are not bent or obstructed
Possible Cause
Possible Solution
The condenser coils are dirty
Clean the coils with a vacuum
The condenser fan is malfunctioning
Check the fan and repair or replace as necessary
The thermostat is not set properly
Adjust the thermostat as necessary
The door gasket is defective
Replace the door gasket to eliminate cold air from escaping
The room temperature is very hot
The unit may be operating properly, try to cool the room
Defrost the unit more frequently
Possible Cause
Possible Solution
The door gasket leaks or is damaged
The drain hose is damaged or cracked
Possible Cause
Possible Solution
The drain line is clogged or the drain pan is full
Clear the drain line and empty the drain pan
Possible Cause
Possible Solution
Clean and sanitize the drain pan
There is spoiled food in the unit
Remove any spoiled food. Keep an open container of baking soda in the unit until the odor is gone
13 years
The average life span of a refrigerator is 13 years*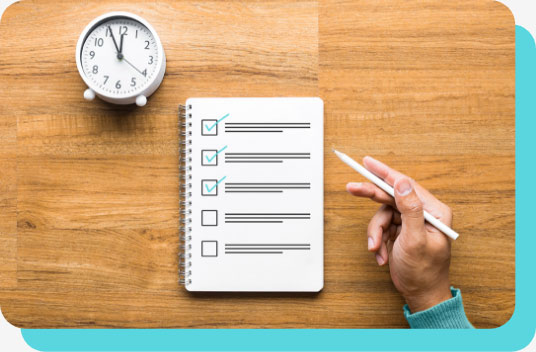 How can I make my refrigerator last longer?
Keeping up on maintenance helps increase the life span of your refrigerator.
Use a vacuum cleaner to clean the condenser coils at least once a year.
Clean and dust the sides and top of your refrigerator regularly.
Check and clean the interior shelves, lining, and door gasket every three months.
Keep the insides of the refrigerator smelling clean by keeping a cup of baking soda in the refrigerator at all times.
*Average life span data from National Association of Home Builders/Bank of America Home Equity, Study of Life Expectancy of Home Components.
Why choose a home warranty plan from 2-10 HBW?
A home warranty is an incredible tool for keeping your budget on track. Here's why you should choose 2-10 HBW to protect your home!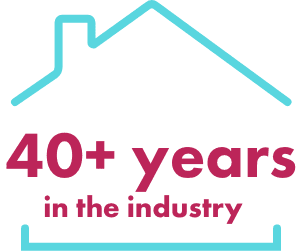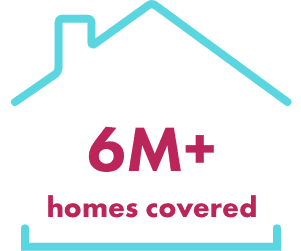 Explore warranty coverage for more systems and appliances
Protect your refrigerator today!
Purchasing a Home Warranty Service Agreement from 2-10 HBW with refrigerator coverage is easy!
or

Continue a previous quote