Air Conditioner
home warranty coverage
With every summer getting a bit hotter, nothing's more frustrating than an air conditioner breakdown. But a home warranty from 2-10 Home Buyers Warranty (2-10 HBW) can save you from that frustration and get your home humming again.
or

Continue a previous quote
1Statistics derived from 2019 data. Based on estimated average retail repair costs and observed claims experiences of 2-10 HBW customers.
2National averages based on data collected in November 2021. Costs in your area may vary.
**Service Fee per approved claim. See service agreement for all coverage details, limitations, and exclusions.
Why purchase a home warranty plan for your air conditioner?
You are a responsible homeowner. You know how important it is to commit to maintenance around your house. Because the better you maintain your air conditioner, the less likely it is to break down.
But even with the best maintenance, your air conditioner will one day break down. When it does, it can feel like you're being punished for doing the right thing.
2-10 HBW takes the punishment out of doing the right thing.
When your air conditioner breaks down despite your best maintenance efforts, a home warranty from 2-10 HBW backs you up.
A home warranty helps you diagnose the problem through quality, local, independent technicians.
A home warranty from 2-10 HBW can reduce the upfront costs to repair or replace your air conditioner.
Your 2-10 HBW home warranty can provide a solution to air conditioning breakdowns caused by routine wear and tear.
Which air conditioner parts does a home warranty commonly cover?
Covered
cooling components*
One (1) centrally ducted gas or electric system
Thermostats – all types
Interior gas supply lines
Excluded
cooling components*
Geothermal and other water-source systems; upgrades to maintain compatibility and/or compliance with SEER or refrigerant standards (available with HVAC Surplus); mini-split systems; high-velocity systems; any type of gas system; freestanding units; water towers; humidifiers; chillers; pre-coolers; condensate drain lines; refrigerant recovery and recharge; zone controlled and energy management systems; whole house fans; roof jacks; registers; grills; filters and ductwork. All Components of each aforementioned Item and/or system.
*Coverage and excluded components listed are shown as example coverage. Purchasing additional options may remove some exclusions. Refer to your Home Warranty Service Agreement for specific coverage details, exclusions, and dollar limits.
Helpful hints and solutions for troubleshooting your air conditioner breakdown.
What's wrong with my air conditioner?
To get the most out of your home warranty coverage (and to save your Service Fee for the toughest-to-solve breakdowns), you'll want to do routine maintenance!
To the right, we've included some troubleshooting tips for when your air conditioner breaks down. Use these recommendations, along with your air conditioner's instruction manual, to perform maintenance and try to get it running right away!
If these tips don't help and you have active coverage with 2-10 HBW, we can help! Just log in to your Homeowner Portal account, check your service contract, and file a claim if you have air conditioning coverage!
Don't have a home warranty? Protect your home and budget with coverage from 2-10 HBW.
Possible Cause
Possible Solution
The condenser coil is dirty
Clean the condenser unit so air can freely circulate around the coil fins
The insulation has fallen off the feed lines
There is direct sun on the evaporator unit
Create shade for the unit
The filter is clogged or dirty
Clean or replace the filter
Possible Cause
Possible Solution
The drain hose from the condenser pan is clogged
Clear the hose so the water is able to flow freely
10-15 years
The average life span of a air conditioner is 10-15 years*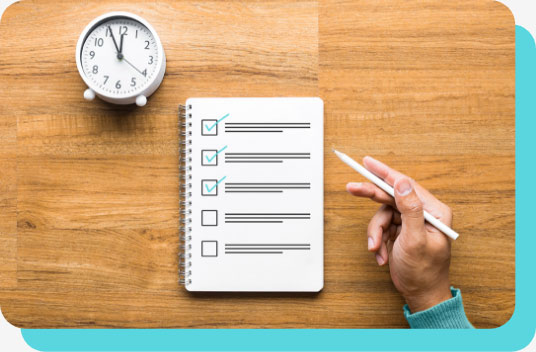 How can I make my air conditioner last longer?
Keeping up on maintenance helps increase the life span of your air conditioner.
Check filters every month and replace as necessary.
Keep your outdoor condensing unit clean and free of debris.
Have your system annually serviced before each air conditioning season.
*Average life span data from National Association of Home Builders/Bank of America Home Equity, Study of Life Expectancy of Home Components.
Why choose a home warranty plan from 2-10 HBW?
A home warranty is an incredible tool for keeping your budget on track. Here's why you should choose 2-10 HBW to protect your home!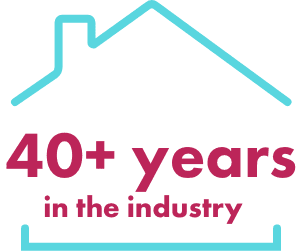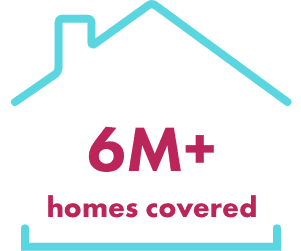 Explore warranty coverage for more systems and appliances
Protect your air conditioner today!
Purchasing a Home Warranty Service Agreement from 2-10 HBW with air conditioner coverage is easy!
or

Continue a previous quote