Furnace
home warranty coverage
Furnace breakdowns can have a chilling effect on enjoying home ownership. Thankfully, a home warranty plan from 2-10 Home Buyers Warranty (2-10 HBW) can get your heater humming and your house toasty in time for winter.
or

Continue a previous quote
1Statistics derived from 2019 data. Based on estimated average retail repair costs and observed claims experiences of 2-10 HBW customers.
2National averages based on data collected in November 2021. Costs in your area may vary.
**Service Fee per approved claim. See service agreement for all coverage details, limitations, and exclusions.
Why purchase a home warranty plan for your furnace?
Your comfort and your life depend on a working heating system. When your furnace breaks down, it's inconvenient, expensive, and potentially dangerous.
A home warranty plan from 2-10 HBW can keep you on track, on budget, and safe.
When you have a plan through a home warranty company like 2-10 HBW, you get access to a qualified network of contractors. That means less time and frustration searching for someone to fix the problem.
A home warranty plan can also save you a lot of money. Furnace breakdowns can be complex and expensive. A home warranty can reduce your costs to a small Service Fee.
Which furnace parts does a home warranty commonly cover?
Covered
heating components*
One (1) centrally ducted gas or electric system
Thermostats – all types
Interior gas supply lines
Excluded
heating components*
Steam, hydronic, hot water, geothermal, and other water-source systems (available with HVAC Surplus Option); glycol systems; high-velocity systems; coal- or wood-burning equipment; fireplaces; fuel oil lines; fuel oil or propane gas storage tanks; freestanding or portable heating units; flue venting; zone controlled and energy management systems; registers; grills; filters and ductwork. All Components of each aforementioned Item and/or system.
*Coverage and excluded components listed are shown as example coverage. Purchasing additional options may remove some exclusions. Refer to your Home Warranty Service Agreement for specific coverage details, exclusions, and dollar limits.
Helpful hints and solutions for troubleshooting your furnace breakdown.
What's wrong with my furnace?
To get the most out of your home warranty plan (and to save your Service Fee for the toughest-to-solve breakdowns), you'll want to do routine maintenance!
To the right, we've included some troubleshooting tips for when your furnace breaks down. Please be careful! Your furnace, which is part of your HVAC system, is complex.
If you aren't 100% confident in troubleshooting your furnace breakdown, don't.
Fortunately, if you have active furnace coverage with 2-10 HBW, we can help! Just log in to your Homeowner Portal account at Homeowner Portal account or call customer service at 800.775.4736 to file a claim (after checking your service contract, of course).
Don't have a home warranty? Protect your home and budget with coverage from 2-10 HBW.
Possible Cause
Possible Solution
The blower belt is broken
The pilot light is out (gas only)
Possible Cause
Possible Solution
Check and open all registers
Duct damper position problem
Possible Cause
Possible Solution
Have the ducts professionally cleaned
Heat exchanger may be cracked or damaged
Call a qualified service provider
Possible Cause
Possible Solution
Check and tighten all pulley screws
Blower motor belt may be worn out
Replace the belt and adjust the tension
Blower motor bearings are dry
17 years
The average life span of a furnace is 17 years*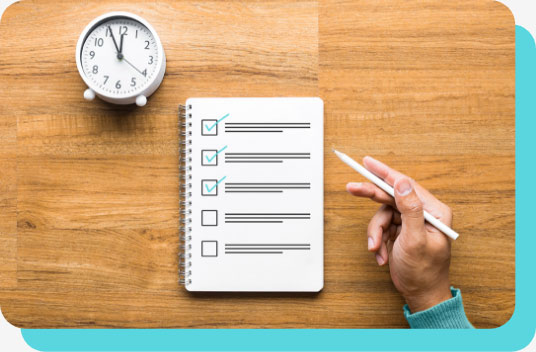 How can I make my furnace last longer?
Keeping up on maintenance helps increase the life span of your furnace.
Leave your house IMMEDIATELY and call your gas company if you smell gas.
Check your filters every month and replace as necessary.
Have your mechanical systems serviced annually.
Clean your ductwork before each heating season.
Call a licensed technician if you have a blower unit that's making excessive noise.
Clean and dust your radiators and heating vents, and inspect your radiators for any signs of leakage.
Bleed air from your radiators annually.
Check the exhaust pipe on your gas furnace for any loose connections.
*Average life span data from National Association of Home Builders/Bank of America Home Equity, Study of Life Expectancy of Home Components.
Why choose a home warranty plan from 2-10 HBW?
A home warranty is an incredible tool for keeping your budget on track. Here's why you should choose 2-10 HBW to protect your home!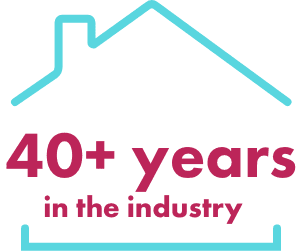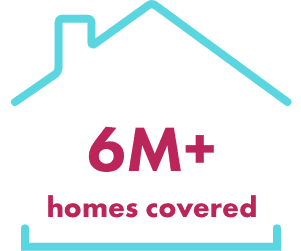 Explore warranty coverage for more systems and appliances
Protect your furnace today!
Purchasing a Home Warranty Service Agreement from 2-10 HBW with furnace coverage is easy!
or

Continue a previous quote