Plumbing System
home warranty coverage
Your plumbing system is at its best when you don't notice it. But when it breaks down, it's impossible not to notice. Fortunately, a home warranty plan from 2-10 Home Buyers Warranty (2-10 HBW) helps you address plumbing system problems and get back to not thinking about it.
or

Continue a previous quote
Why purchase a home warranty plan for your plumbing system?
From drinking to cooking to bathing, a working plumbing system is part of what makes being a homeowner worthwhile. When your plumbing system breaks down, it's not just frustrating and expensive—it can be life threatening.
A home warranty plan from 2-10 HBW gives you peace of mind that your plumbing system and water supply serve you well, despite breakdowns.
When you have a home warranty from 2-10 HBW, we help you find trustworthy contractors to address plumbing issues. That saves you time and frustration.
Your home warranty plan can also help lower the cost to fix plumbing system breakdowns. That can go a long way, since plumbing system breakdowns can cause problems with your home's other systems and appliances.
Which parts of my plumbing system does a home warranty commonly cover?
Covered
heating components*
Water, drain, waste, and vent pipe leaks or breaks; gas and electric water heaters; tankless, power, and direct vent units; water heater interior gas supply lines; toilet tank, bowl, tank assembly parts, flange, and wax ring seal; drain line stoppages that can be cleared with a standard sewer cable; primary, permanently installed sump pumps used for ground water; pressure regulators; valves: shower, tub, diverter, risers, angle stops, and gate valve
Excluded
heating components*
Any pipes or other plumbing items located outside the Serviceable Area; water meters; shower enclosures; sprinkler systems; tile fields; leach beds; lift stations; filters; aerators; strainers; sewage ejector pumps; sewer grinders; backflow preventers; bathtub whirlpool motor and pump assemblies; showerbase pans; caulking; grouting; performing diagnosis with camera; hydro-jetting; drain line stoppages due to roots or foreign objects; any loss arising out of a condition of mineral or chemical deposits (except water heaters or toilets); water residue or capacity loss arising from porcelain chipping, cracking, dents, or other externally caused physical damages; water heaters: oil hot water tanks or oil storage tanks, expansion tanks, flue venting, and solar equipment. All Components of each aforementioned Item and/or system.
*Coverage and excluded components listed are shown as example coverage. Purchasing additional options may remove some exclusions. Refer to your Home Warranty Service Agreement for specific coverage details, exclusions, and dollar limits.
Helpful hints and solutions for troubleshooting your plumbing system breakdown.
What's wrong with my plumbing system?
To get the most out of your home warranty plan (and to save your Service Fee for the toughest-to-solve breakdowns), you'll want to do routine maintenance!
To the right, we've included some simple troubleshooting tips for when your plumbing system breaks down.
Be careful when troubleshooting plumbing system breakdowns. Plumbing problems can cause other problems if you aren't sure how to troubleshoot them. If you aren't 100% confident in troubleshooting your plumbing system, don't.
Fortunately, if you have active plumbing system coverage with 2-10 HBW, we can help! Just log in to your Homeowner Portal account at Homeowner Portal account or call customer service at 800.775.4736 to file a claim (after checking your service contract, of course).
Don't have a home warranty? Protect your home and budget with coverage from 2-10 HBW.
Possible Cause
Possible Solution
Chemical or mineral deposits have caused damage
Remove and replace the aerator
Possible Cause
Possible Solution
A blockage of hair, soap scum, or grease exists
Use a drain maintenance product available at your local hardware or grocery store
Possible Cause
Possible Solution
Chemical or mineral deposits have caused a restriction
Clean the showerhead or faucet with vinegar
50 years
Key components of your plumbing system can last a lifetime, while accessories and fixtures can last 50 years or more.*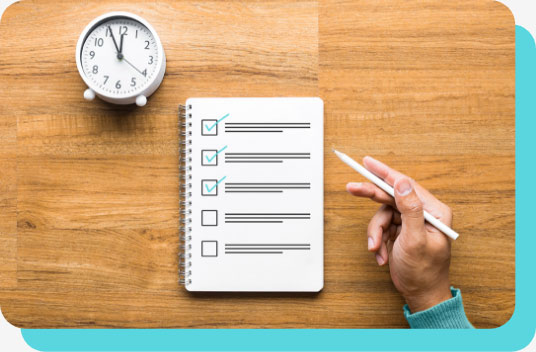 How can I make my plumbing system last longer?
Keeping up on maintenance helps increase the life span of your plumbing system.
Don't flush any paper products down a toilet other than toilet paper.
A simple plunger may solve many of your clogging problems.
Check any of your exposed plumbing lines for corrosion or leaks.
During extremely cold weather, allowing a faucet to drip slowly may help avoid a freezing water line.
A dripping faucet may be repaired by simply replacing an o-ring, cartridge, or vinyl gasket.
Clean and remove any hard water or mineral deposits with apple cider vinegar to avoid slow water flow.
*Average life span data from National Association of Home Builders/Bank of America Home Equity, Study of Life Expectancy of Home Components.
Why choose a home warranty plan from 2-10 HBW?
A home warranty is an incredible tool for keeping your budget on track. Here's why you should choose 2-10 HBW to protect your home!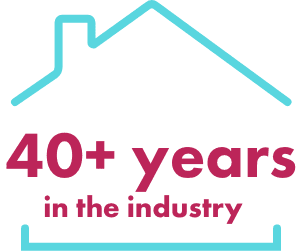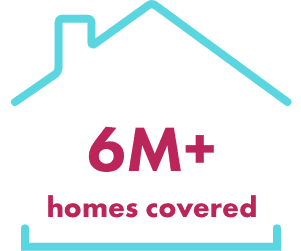 Explore warranty coverage for more systems and appliances
Protect your plumbing today!
Purchasing a Home Warranty Service Agreement from 2-10 HBW plumbing coverage is easy!
or

Continue a previous quote